Car Service Booking App Development: It's Features, Business Model and Cost
Today, people like to own a car to make their everyday travel much easier and more convenient. But later, the benefits of having a car turned into hate when it comes to its maintenance and repair service. In this fast-moving world, no one has that much time to spend their car as a mechanic or spend long hours in the workshops.
But still, people have their fun of travelling by car in the same way. They have to take the pain of car maintenance. People always have to get rid of such confusing tasks, but they don't have any other choice.
But all thanks to technologies and online car service and maintenance applications that have changed the way and full-fill the requirement for car care.
If you are the one who is still managing the workshop without any digital presence, then developing an online car service app is one of the best startup solutions for entrepreneurs to kickstart their car service business on online platforms.
Understanding The Workflow Of Car Service And Maintenance App
If you are a startup company and looking out to develop an automotive car service app like CARFAX, then first you require to understand how these applications work. The workflow of the online car service app is the same as online food delivery or grocery delivery apps.
You can easily operate your app, you are required to understand that apps will offer you with a platform that connects car owners with experienced car mechanics or technicians and let them avail such services without catching the long hours of waiting.
The Basic Process Of The Online Car Service Application:
App Login: To get started with the app, customers are required to login into the app using their login details.
Choose Car Model: Every car model is varied, though every car requires various services. Allow customers to select from a wide choice of car models.
Choose Services: Depending upon the requirements of the car owners, let them select from the pool of services.
Price and Time Estimation: Once customers choose the car model and service types, it is worth offering a fair quote for the service opted.
Book a Slot: If customers agree with time and cost estimations, then it is worth scheduling or booking a service slot at their preferred time or day.
Mechanic Reaches: After scheduling an appointment, the mechanic reaches the customers and car owners can track the real-time location of the mechanics to know how long time it takes to reach the locations.
Make a Payment: Customers can make payments in advance using the in-app payment integration features.
This workflow of the car service booking app seems to be very simple and easy, but there are a number of features wrapped in complex technologies that overall make this app work flawless and allow customers to use immediate car service and maintenance services.
Online Car Service And Maintenance App Developing Steps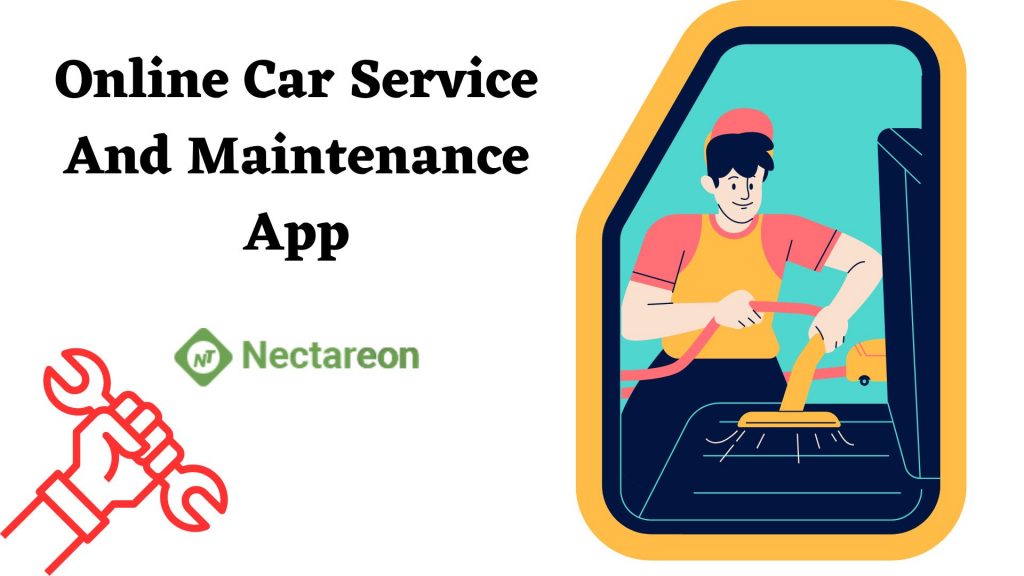 Creating an online car service booking app is all about the choice of features and functionalities that make your application more functional. Still, if you are looking to create an online car service app like CARFAX, then it is worth taking a sneak peek at the important steps involved in creating an app that helps take care of your car in an efficient manner.
Here Are Few Few Crucial Steps Involved In Creating The Online Car Service App Like CARFAX:
Choose a Unique Name For Your App
You are required to choose a unique app name that makes sense with auto care services to get started with the app development process. All you require to remember is to keep your car service app name short, unique and crisp so that it is easy to recall. Also, avoid selecting your app name that resembles any other kind of apps as it will cause confusion.
Integrate Features and Functionalities
Features and functionalities are great success deciding factors, so assure you integrate crucial features to your car service app and make the entire customer interface by the best mobile app development company.
We help you customize an app in a perfect way that caters to your business requirements and helps you stand above among market leaders. All you require is to be careful about choosing the features and functionalities of your on-demand car service app.
Develop And Deploy App
Once you have chosen features and functionalities, now it's time to code an app to turn your app idea into a robust solution. The task does not just end with the app development, we conduct app testing to evaluate the app efficiency and make sure that there should not be any issues or bugs.
Now start your own branded car service mobile app and promoting the app platform to let people know about your services. In fact, now you know how to create an app for your online car service workshop, let's discuss  your app's features and functionalities.
Essential Features To Build An Online Car Service Booking App
Creating an online car service app like CARFAX is a complex task; it includes a long list of features and functionalities that can quickly add up to the cost and take a long development time.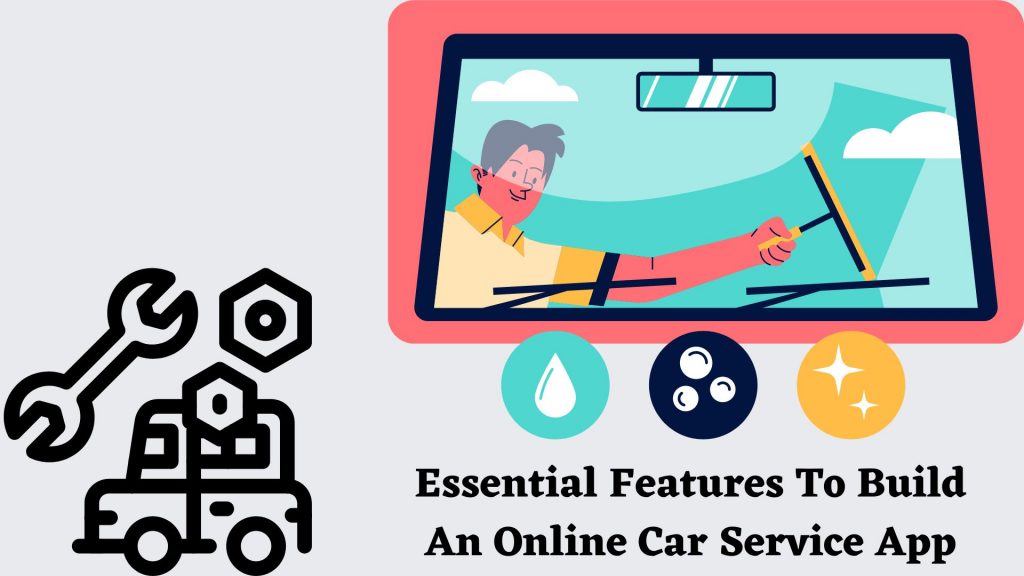 So, if you are a startup and looking for a car service and maintenance app for your workshop but running out of budget, then it will be a great option to get started with the MVP solution that embraces only basic features.
Account Setup:Once customers have downloaded a car service app. The first thing customers require to set up or register for an account is using an email ID and contact details.
Customer Profile: Let customers edit their account details like letting customers add or edit the data like address, payment information, car details and more features with the help of these features in your app.
Search Box: You can allow customers to browse the service based on the different filters and geolocations. This will increase the customer experience and help them find the best car service workshops nearby their location.
Check Workshop Profiles: The application collaborates with hundreds of mechanics or workshops, so before choosing any service provider, assure customers are able to check the description of the car service centre or workshop.
Mechanic's Profile: With this feature available in-app, customers can easily check the details of the mechanic assigned to the job. We assure each mechanic listed in the app has complete information regarding experience, skills, knowledge and more.
Selected Services: Let customers choose the most preferred services with a single tap from the wide option of services provided by the company.
Schedule a Slot: This feature will add convenience to the customers' experience by providing them with booking a service at their own selection of day and time.
Order Fuel: Since it's a car maintenance and service, it gives sense to our mobile app developers to customize these features and offers the powerful of delivering fuel or engine oil as per the needs.
Offers And Discounts: With the push notification feature, you can keep your customers with discounts, deals, offers and more. Also, this feature will help you keep your customers engaged with an app.
Buy Car Accessories Or Part: Car service workshops usually have a wide range of car parts and accessories in their store to offer complete services in one place. But to permit customers to directly buy such car parts, you could consider adding this feature in-app.
Accept/Reject Service Request: Depending upon the availability of mechanics, permit mechanics or workshop owners to accept or reject the request for service.
GPS Tracking: This feature permits customers to track the real-time location of the mechanic or find nearby mechanics' stores.
In-App Payment: With payment integration, permits customers to make payments through an app with their choice of payment options like a debit card, Paypal, credit card, e-wallet and more.
Analytics: This is a crucial feature of the app as it permits app owners to generate weekly, monthly or yearly progress reports with in-depth information about the service requests, problems resolved, revenue generated, rejected requests and more.
Also Read: A complete guide to create an online car service booking app
How Does It Cost To Develop a Car Service Booking App
When it comes to discussing the cost of building a car service app, there are a number of factors that actually influence the app development cost. And each variation in such factors can bring a huge variation in app development cost and time.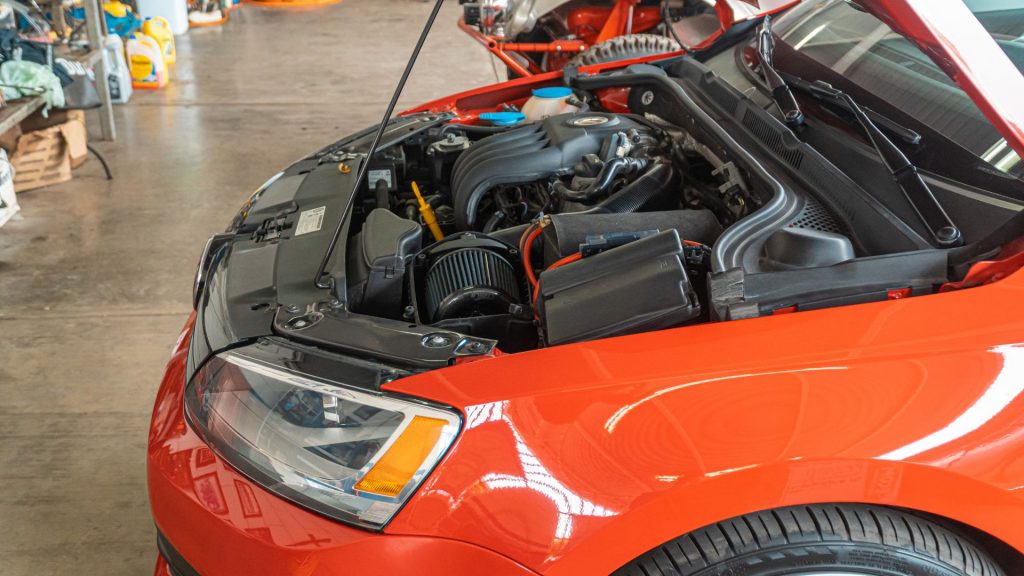 To build an online car service booking app usually needs a budget of USD 20,000 to USD 35,000 for a platform if you are considering developing an app with the above-mentioned basic features. But before you move ahead, many of you are wondering why there is more variety in mobile app development.
If the truth is to be told, then factors like choice of platform, features and functionalities, UI/UX design, technologies, app development team, app testing and more can greatly influence the app development cost.
Many of you can select directly and consult with the best software development service provider, but keep in mind that a more complex app structure will cost an expensive price as it takes higher development time and requires highly skilled developers and designers to create an app.
And the hourly cost of the developers is greatly varied as per their experience, knowledge, skills and location. Since every business has various app development requirements, there is no standard app development solution that fits all.
Custom-tailored solutions are designed to be developed as per the business needs, though to get a fair estimation, it is worth consulting application experts. They will evaluate your business idea and help you get the best solution.
Conclusion
If you are in the car service business and looking for potential ways to expand it to new heights, then developing an online car repair and service app is a worthy decision and unlocking multiple ways to generate revenue.
We have the best car service booking app software to create a mobile app with advanced technologies, features and functionalities that help you make a positive impact on customers. If you already have an app idea and are looking for experts to build the car service application, UI/UX designing and development, then you can contact us.