Fresha Clone App: "Just excellent! Operating my salon online has been made simple by this app. I would like to give 10 stars. I love it."
You just imagine receiving this review from a customer on your salon services appointment booking app. We know how wonderful it feels to receive positive feedback from customers. That's why we offer a user-centric salon booking app service that turns your imagination into reality. Similar to fresha does for its partners and customers.
Fresha clone is a cloud-based beauty service online booking app like Salon Iris. Even though it started in 2015, the London-based beauty and wellness marketplace platform has gained quite a lot of traction. The online beauty salons and spas app is available in nearly 120 countries and has made 250M+ booked appointments.
Customers can quickly sign up, discover excellent beauty service nearby, book appointments, and pay online effortlessly.
The totally free-to-use salon software has 50k+ business partners and 150k+ local and professional stylists. Do you know what contributes to fresha clone success and stands it apart from other online scheduling services?
Fresha clone features, functionality and accessible nature. So, before you develop a multi-vendor salon booking app like fresha, we were expecting you would check out these gold-digging features.
Why you need to build a fresha clone app?
Ever had to wait for a tad too long for your turn at the salon? Booking your salon appointment can be a real pain, taking up way too much time and energy. Rarely do we have the time and composure to visit or call up a salon to book our appointment.
Also, manually booking your appointment via call is not the optimal way to do things considering how there is an app for just about everything.
The solution? Create a salon booking app like fresha that helps people book appointments whenever they want. This way, customers do not have to worry about waiting on the phone or physically visiting the salon. At the same time, managers now have a way to manage their appointments completely.
Here are few compelling reasons why you ought to develop a salon booking app:
A fresha clone app helps owners digitize and streamline their appointment booking processes. While most people fix their appointments and follow up accordingly, others waste time, making it hard for other customers to fix their appointments.
A fresha clone app gives your customers the freedom to fix an appointment as and when they want to, irrespective of your working hours.
The fact that customers are searching for 'Salons near me' and 'Book a salon near me' should tell you that you are required to create a salon booking app like fresha to make it easy for them.
Fresha clone saves huge time and energy. If you were unaware, salon staff members are often occupied with multiple tasks including calls with customers, processing gift card sales and so on.
However, with a fresha clone app in place, they can save themselves more time and energy by avoiding tasks like manually handing in appointments, reports and billing.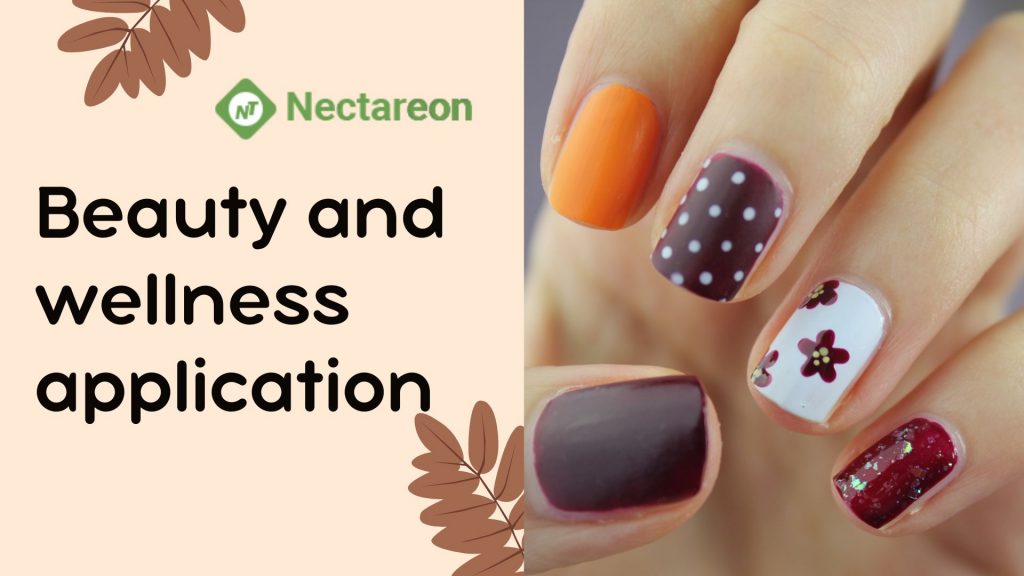 Benefits Of Fresha Clone App
Reduce the frequency of missed appointments
Provide the customers with the appointment details
Save time
Automatic appointment reminder
Inventory management
No need to follow up on appointment via phone call and email
Manage employee workloads and schedule
Online payment
Automatic appointment reminder
Point of sale (POS)
Must-Have Features For Fresha Clone App
Multiple policy features you need to consider for your on-demand salon appointment booking app project needs.
Web App
Although being a mobile app, it provides an accessible web app that customers can operate through a standard web browser on their mobile devices.
Booking Confirmation
The fresha clone app should send a written confirmation regarding online booking to customers and respective service providers, either by email or mobile app notification.
Pay Cash In-Store Booking
Sometimes, customers may not have a sufficient wallet balance, thus permitting them to book their stylist on your salon marketplace and pay in-store.
Cancellation Policy
There should be a policy for late cancellation whereby a vendor or stylist may charge the customer a specific fee for a canceled booking.
No Show Protection
Similar to booking cancellation, you should let your salon partners charge a certain fee from customers for failing to show up to a salon on the appointment time.
In-App Payment Services
The online and in-app payment facilities are paramount for making an app like the fresha salon marketplace.
Fresha Clone App Features For Salon And Spa Brokers
Register & Login
Certainly, facilitating customer to register or log in via gmail or social media account is quite a handy and quick way to enable them to get started with the salon booking process.
Appointment Booking
Online salon booking appointments are the primary service of your app. Hence, you are required to assure them it takes only some taps for customers to book a salon seat.
Book Appointments On Social Media
It's one of the trending features in ecommerce used by diverse shopping and on-demand service apps. With this feature, you permit your social media addicted customers to book an appointment without wasting a second quickly.
Visualizing Salon Catalog
Appealing fresha clone app design always entails quality and relevant graphics with compelling product/service images or videos to make the app engaging.
Photo Library Of Services
In addition to discovering services, high-quality and demonstrative service images make it easier for customers to figure out which service is right for them.
Calendar
Allowing customers to sync their smartphone calendar with the app and track appointments, evidently, renders a better experience.
Push Notifications
To alert customers about any discount, vouchers offered, or loyalty program, you will require this feature.
Discover Services
The fresha clone app must offer a magical search bar that lets customers narrow down their search for beauty services to a specific location, price, stylists, etc.
Booking History
Your fresha clone app requires this feature to help customers decide where to book the next appointment based on their previous booking. You can also use their booking history of offer a personalized customer experience.
Payment On Booking
Prepaid appointments tend to be more successful and save from the risk of no-shows or late cancellations. This feature also helps customers to go cashless and pay directly from their accounts online.
Give Review
Feedback from other customers works like word of mouth for your and your partner's brand. Positive ones promote your services, while pessimistic reviews draw your attention towards areas of improvement.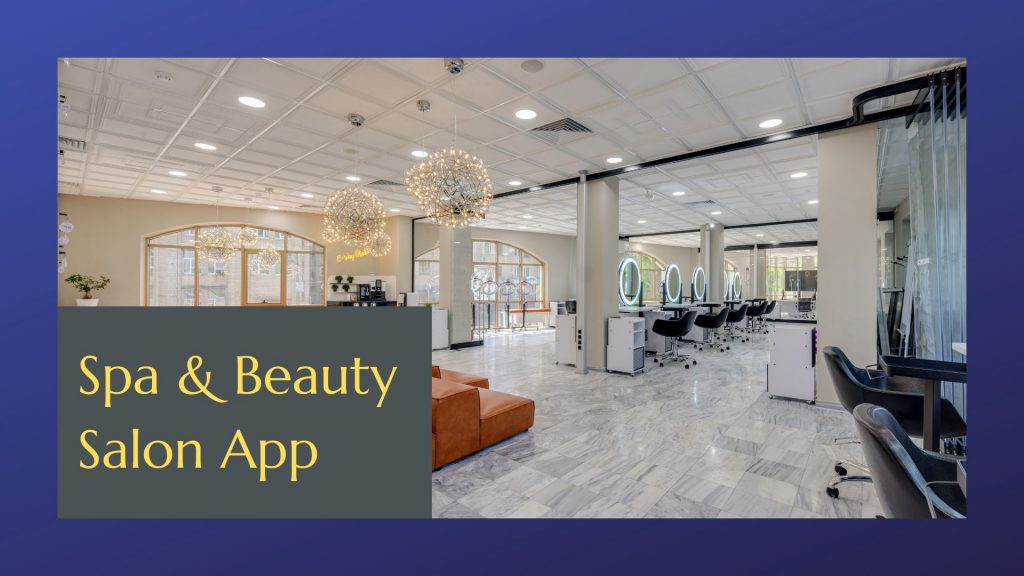 Vendor Features Of Our Fresha Clone App
Account And Business Profile
Vendors can enter their salon brand details like opening hours, service, pin location on the map, and staff.
Customer Management
It allows creating a relationship with customers by sharing useful personalized and feedback messages at the right time.
Service Listing
This feature helps vendors to quickly add, edit and remove services without mistakes.
Appointment Managing Calendar
Fresha clone app can track all incoming and scheduled appointments.
Receive Booking From Social Media
Social media let vendors add an online booking link or button either on the website or their social media profiles.
Report And Analytics
These are to aid vendors in tracking their sales, revenue, taxes, invoices and offer voucher or discount status.
Track And Charge From No-Shows And Lat Cancellation
It will empower vendors to set up their no-show and cancellation policies. It asks customers to secure an appointment with their payment card, and the vendor charges a fee if they cancel or don't show up.
Managing Staff Members & Working Hours
It allows salon and spa owners to keep profiles of their staff and manage their tasks and working hours.
Package And Paid Plans
It allows vendors to build custom service packages like skin or hair care combo and sell customized beauty service plan on the fresha clone app.
Types Of Fresha Clone App You Must Mind To Develop In 2023-2024
We have different salon app models like fresha, you can opt for, which down the line affect the cost as well.
Spa & beauty salon app
An app for hairstylist
Beauty and hair salon management solution
Beauty and wellness application
Hair and beauty product selling app
Instantly book salon appointment app
Hair and beauty salon app
Nail art and beauty makeup app
Conclusion
You must know the features needed to develop a fresha clone app that attracts more customers. As mentioned above, the cost of making an app like fresha depends on development factors. However, by learning them deeply, you can strategically reduce the cost of your initial app development. We wish you luck in your salon development journey. For more details, contact us!