Telemedicine app development have brought doctors and patients closer, to all appearances remove any barriers that may stand between delivering better healthcare. Also from eliminating transportation costs, to creating emergency visits high accessible by going online and even increasing number of health providers available at any time. Telemedicine ordering delivery software has shown different benefits in recent past.
Nowadays, telemedicine ordering and delivery software has become a stable in terms of delivering healthcare. Not only we face global pandemic, but also the ease it provides to both, the doctors and the patients, in giving and receiving healthcare. Telemedicine application being used to connect patients and healthcare offers virtually. It is easier for physicians to diagnose patient details from various appointments in case of follow up or consultation.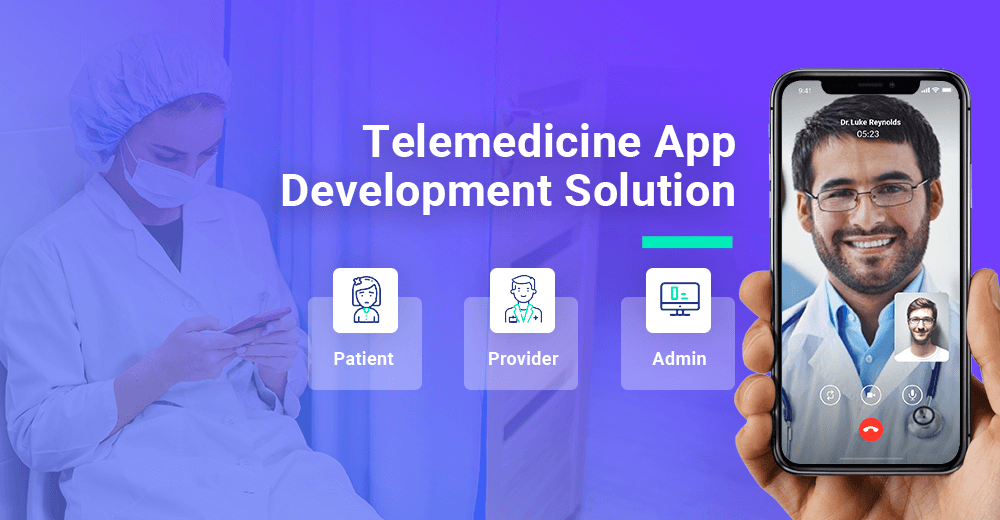 The application offers the facility to make phone or online calls, chat and interact via video conference in order to smoothly connect doctors and patients from various locations. The telemedicine software for examinations, imaging transcripts, and appointment booking provide perfect alternative to in person or face to face interactions. This will assist both patients and doctors to be safe in pandemic situations and al so improve reach of proper medical services in rural and also hard to reach regions.
Types of Telemedicine App Development:
Telemedicine is very helpful for patients during pandemic times for proper diagnosis and treatment for specialized doctors. The different types of telemedicine delivery software provide effective healthcare services to patients.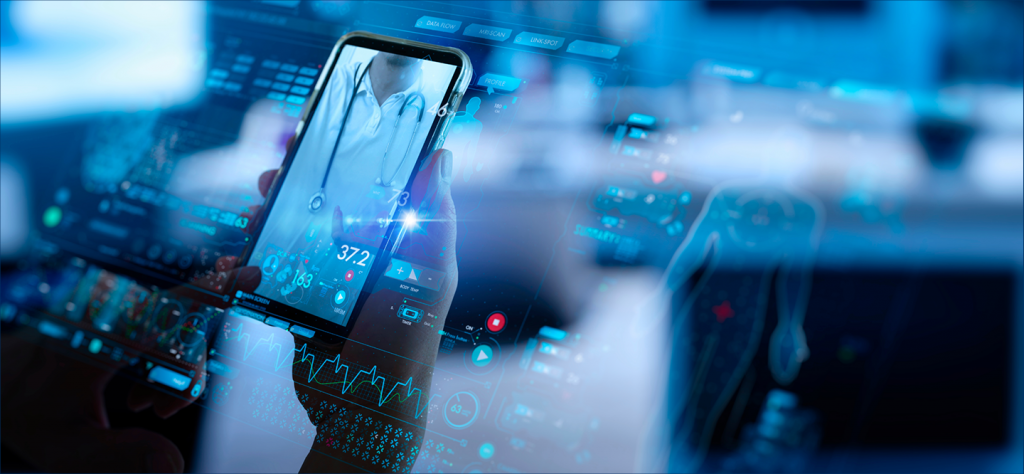 Live Video (synchronous)
Live video is two way interaction usually in between patient, or caregiver and healthcare specialist by creating use of advanced technology like audiovisual telecommunications.
Store and Forward (asynchronous)
Store and forward refers to transmission of health history and that is recorded to healthcare provider proper evaluation and diagnosis in live interaction or outside of the real time.
Remote Patient Monitoring (RPM)
Healthcare offers can track electronically transmitted medical data and personal health of patients in single location. Remote patient monitoring is usually done when patient is discharged to care facility or home which decrease readmission charges.
Mobile Health (mHealth)
Mobile health is effective way for healthcare providers, public health practitioners to educate people by creating use of mobile devices. They can send targeted SMS/ text messages, and alerts, etc. during the pandemic times.
Benefits of Telemedicine App Development:
There are lots of benefits of using telemedicine delivery software for doctors as well as patients. Below some of the major advantages of telemedicine app development.
1. Gives Patients Faster Access to Doctors:
Mobile applications becoming the playing field for telemedicine. The power is best at the fingertips of patients and doctors. Teleconsultation session can booked at the high convenience of the doctors an on screen appointment schedule that shown to patients.
Patients can instantly access the calendar on their mobile devices and pick slots per the doctors allocated session and availability. There no in person interaction, the appointment scheduling also open 24 hours a day, which means patient can be schedule an appointment whenever they like.
2. Digital Patient Health Monitoring:
Telehealth software allow you, as a doctor to make digital case notes and manage a record of single and every consultation. The record include patient health goals, prescription and prescribed test, billing and payments, follow up schedule and also care plan that the doctor may have advised for patients to follow.
Patient data security is also prioritized as per MCI guidelines HIPAA compliance regulatory laws. Which means the practice information available on your telemedicine ordering script belongs only to you. No chance of breaching patient data confidentially guidelines. Telemedicine delivery software allows you, as the higher authority, to apply privacy and more security controls to patient data.

3. Assured Digital Payments for Every Consultation:
Digital payment options have taken financial world by storm. This extends in to the telemedicine industry as well giving doctors flexibility to select their fee amount and arrange for digital payment methods to be active their teleconsultation software.
It is a common nowadays telemedicine ordering and delivery software to have system which allows patient to consult doctor, only if the payment is completed. This allows patient to select a method they are comfortable with it Be UPI, netbanking, or debit cards. This benefit for automated bill generation allows for each bill payment to recorded and add your overall revenue generated.
4. Cost Effective:
Telemedicine ordering software integrated in to comes along with the practice management software, it is best for doctors terms of cost effective method.
Telemedicine delivery software reduces operational cost for doctor by creating consultation on online. In addition to this, the 100% digital appointment and consultation process save time for doctors and patients giving footfalls of patient to doctor.
5. Easy Post Consultation Care and Rehabilitation:
A very over look point of view is how after care of patient can be managed with telemedicine software. The treatment of patient is never really finished until doctor ensures patient completely get rid of illness.
It helps with smooth transition of patient back in to their lives, and after the patient is discharged from hospital or back home after surgery or procedure. Long term post treatment home care for patients is seen extra value and seeing lot of innovation today.