Online food delivery software channel and restaurant owners are looking for way to initiate the overall customer experience. And presently, given the extreme place of life, high part of population is not be able to prepare meals or does not find time to consume at a restaurant. Why restaurant to provide online food ordering options to customers.
Online food ordering system makes significant part of restaurant industry and more innovation approach have becomes essential to remain suitable in the industry. To withstand competition and keep with changing customer demand. Food delivery and ordering software business have more variety of online food delivery apps surface in the market with core emphasis on providing best service to both restaurant and customer.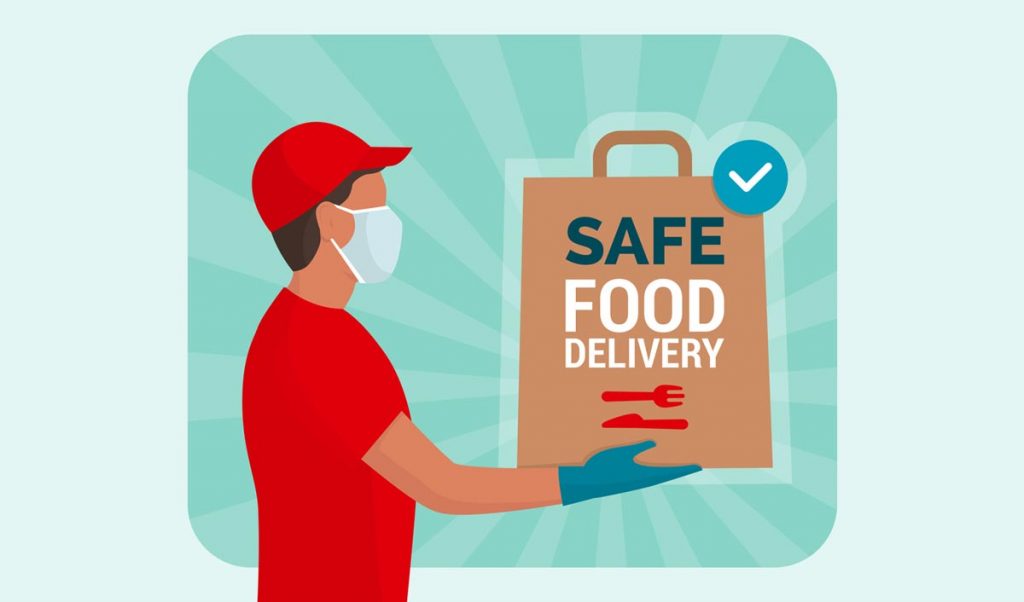 Food service industrial trends is more required for identifying needs and want your customers and also shifting dynamics in online food service industry. In 2020 business around world confronted COVID-19 pandemic situations and forcing to adjust to business environment and social distancing guidelines. The list of most prominent equipment, delivery, service, technology trends in restaurants industry heading in to 2021.
Top 10 Trends in Online Food Ordering Software Solution:
Personalized Platform
Real Time Delivery Tracking
Order From Anywhere
Preordering Food
Intelligent Menu Options
Rider Logistics
Virtual Waiters
Push Notifications
Feedback Portal
Predictive search
These preventing factors in online food delivery in detail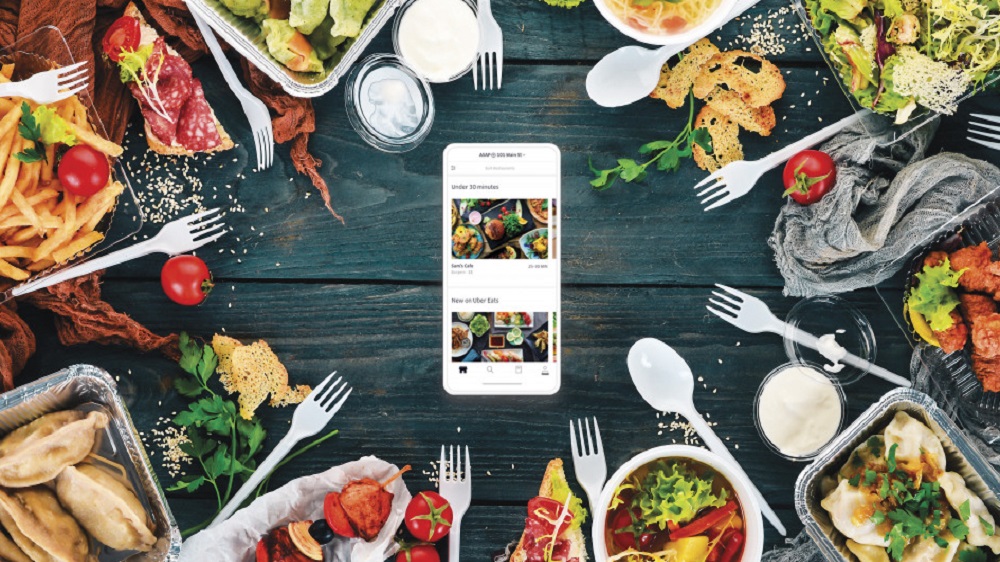 1. Personalized Platform:
Personalization becomes one of the most successful operations for online food ordering apps. And within online food delivery industry, there is high scope for creating personalized experience for individual. Most popular personalized route for online ordering and delivery apps in restaurants recommendations.
The app analysis and tracks for all customers' activities and behavior to relevant restaurant or any food items. If users frequently have same menu items the user may be interested in. Personalized features like have high positive impact customer satisfaction.
2. Real Time Delivery Tracking:
This location based service given online food delivery platforms the ability to attract with customers in best way. User immediacy increase their order is made. And custom online food ordering technology solutions provide in real time order tracking features using GPS tracking system. This technology, user can track their order from when its being prepared to deliver and till finally receive the order at their place. This order tracking allow the user to have constant to order details, it provide clarity and save lot of confusion both customer and restaurant. User can see how order is being accommodated, not call at restaurant, to ask when order will prepared and delivered. It increases efficiency in operations.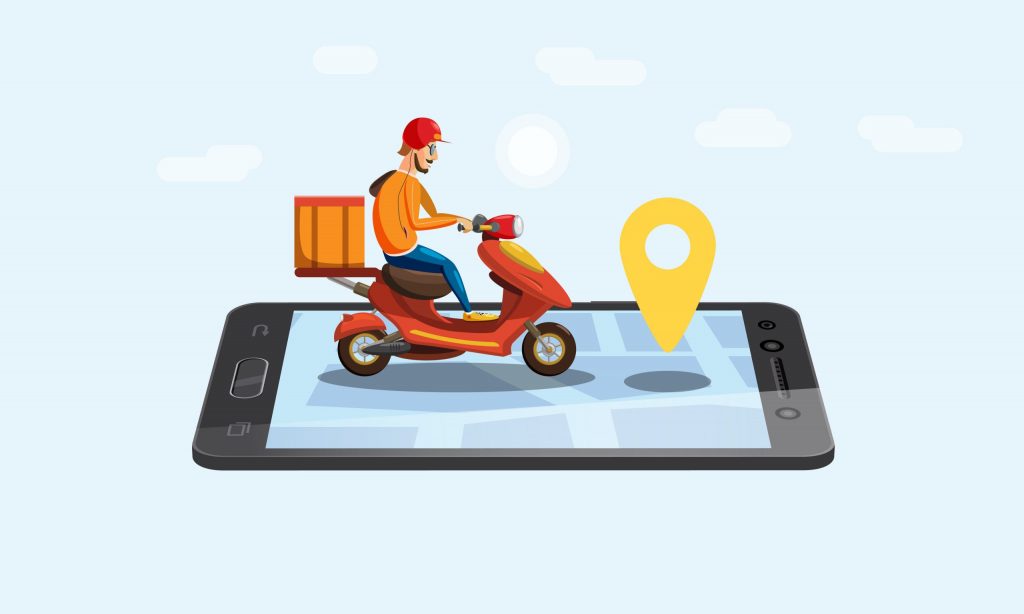 3. Order From Anywhere:
Software development for online ordering has introduced high range of web apps and mobile apps to customer in ordering online food.  Online food ordering app gaining more popularity and provide east online ordering food from anywhere and more convenient manner. Food delivery app or website for restaurant is no longer choice. Nowadays looking instant online food delivery of accessibility it delivered and ordered ever through online food delivery app in mobile phones.
4. Preordering food:
Its providing personalized experience for each customer involves recent trend of preorder option. Some user order similar food items regular basis or schedule delivery for future. Custom online restaurant food delivery software development include feature of allowing the customer save specific order and place order advanced recent food delivery apps.
5. Intelligent Menu Options:
Artificial intelligent remain forefront of every industry. Online food ordering app monitor order patterns of all users to separate aspects, Ex, time of day, weekdays or weekends or specific holidays. This data recommend intelligent menu items to different parameters. Different times of day, app show contrasting of food items for breakfast, lunch, dinner items.
6. Rider Logistics:
This is most important part of providing food delivery service your restaurant is having intuitive and strong management system. You know how many riders you need; how many are available or delivering order at each time.
Custom food delivery software solution monitors all rider move from pickup to delivery. It helps to improve your delivery by monitoring driver and find patterns from existing information in system.
7. Virtual Waiters:
Next trend in online food delivery is of virtual chatbots and assistance in online food delivery script to take orders or address any queries user rather than appointing customer service representatives. User to order food by voice, chatbot will replay to user inquiries and inform latest deals.
8. Push Notifications:
Push notifications or alerts have become a most powerful tool to customer by having message pop up their browser or mobile screens. With this technology, you can easily attention of users and notify their order information and offers in online food ordering apps result in custom online food ordering software development and used to alert users when order is read or arrived.
9. Feedback Portal:
Online food ordering and delivery system industry, user feedback is easy and most effective way of getting to improve your food delivery service. And food ordering software app including feedback portal which is show to user once their order has completed. And also allow them user to share experience or recommendations. Its knowing user demands and reviews can help to both identify and issues your service to enhance experience in future.
10. Predictive Search:
It is one of the greatest features that allows user to directly search restaurant or product name. Based on previous customer details, search filed will more populate relevant restaurants and food items for customer according to their priorities. These features allow user to find what they want quickly and more easily.