Foodpanda clone is a radical food delivery app that has transformed how the restaurant serve their customers. In fact, food ordering system allows the eaters and to provide quick and hassle-free services, because this food delivery system has been on a roar since it's in inceptions.
What is Foodpanda?
Foodpanda is an online food delivery platform that creates customized restaurant profiles on their domain. They help the restaurant business to increase their visibility on the online.
Foodpanda run a host of advertisement campaigns to promote the restaurants, and listed them. Customer can easily find their favorite restaurant of choice by using filters like type of delivery time, cuisine, cost of two and more. Through rating and reviews, based on they get an idea about the quality of restaurant.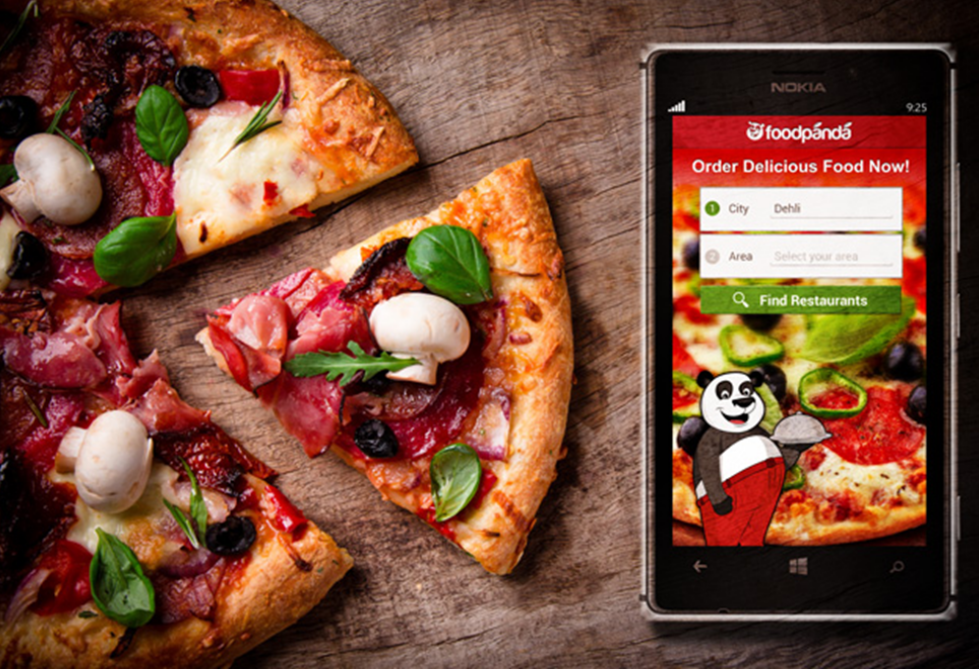 Foodpanda is a global brand for online food delivery service and design of website and app must have the bright and professional look. The main key thing of the design the app for focus on appetizing looks of dishes, as this the visitor closer to the main goal of the app – android or tablet is used to place their food order in several taps.
How to Build Your App likeFoodpanda?
Foodtro provide a Foodpanda clone script for your own restaurant to create own app. Foodpanda is an online portal available on android as well as desktop.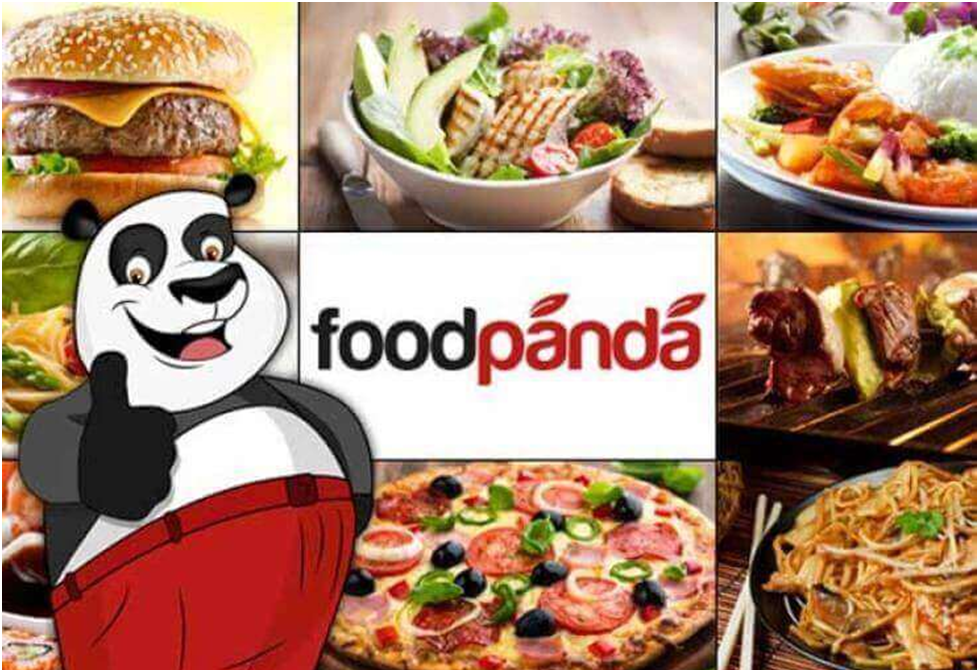 To construct a food delivery app like foodpanda clone, that app was successful you must include the following three layers:
1.Customer App – When the app contain different cuisines available from multiple restaurants and the customer will be allowed to check out different cuisines to place their order.
2.Admin App – Admin can add, remove or modify the menu, accept the order, change the price, decline the order and manage the order by using personalized dashboard.
3.Rider App –This app will allow the delivery boy to select the convenient working hours, accept available orders to deliver, and checkout their earning.
Two methods to build an on-demand food delivery app like Foodpanda Clone
1.Customized Approach
You to select a custom food delivery management system for your restaurant, which technology stack you are using to allows to get maximum out.
Benefits of using Customized Approach
Scalability becomes handy.
Your business need a custom solution can ensure easy management.
A custom restaurant online food ordering system is reliable.
The development cost is high but will prove worthy in the long run.
2.Productized Approach
Your restaurant get online via food management system by using productizes approach method, and it's one the most effective method. Using this approach implies that a pre-coded product or pick up a food delivery app builder and customize it based on your requirements. So, it has quicker turn-around time and provide endless contemporary features.
Benefits of a Productized Approach
No follow-up required.
It's a fully customizable solution.
Less development cost.
Easy drop and drag designing.
Website
As exemplified by Foodpanda, the food delivery services website online should be a host page for different restaurant with their menu, feedbacks and overviews and their advertisements with banner.
The necessary information about a restaurant, right on the Foodpanda website visitor can learned. Menu with price, overall information, payment method, address, and even delivery from the destination what time will take these are information about restaurants.
The 'Feedback' section all the partner restaurants are also estimated by customers. The information about restaurant to simplify and systematize, it is categorized in the 3 blocks: Menu, Reviews and Info.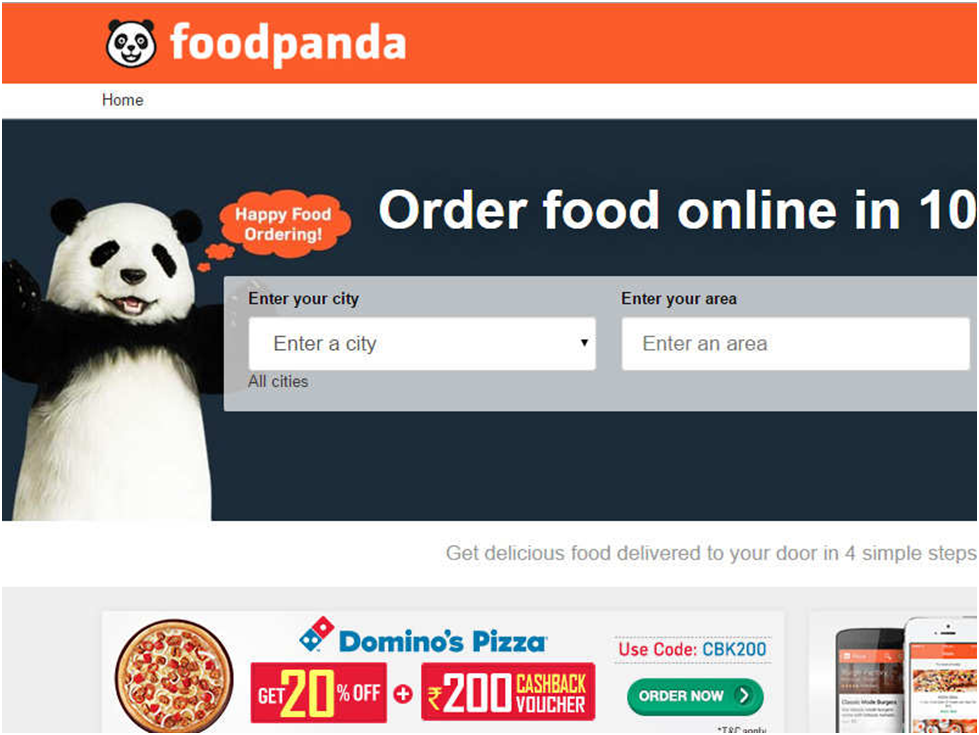 To place an order, the customer just enter his location, then click 'show the restaurant to see which available to place an order, select that restaurant and then clicking the 'plus' symbol, pick the desired dishes from its menu.
Your order is displayed in the small window at the left side, and you can added some dishes you want to from the place, finally 'Proceed to Checkout' button and place an order.
If a customer can pay for order by cash on delivery, and online payment of credit/debit cards or paypal, most of the restaurant accepted. When the customer specifies his details, reviews on his order and confirm it are after clicking the 'Proceed to Checkout' button.
Features of Foodpanda Clone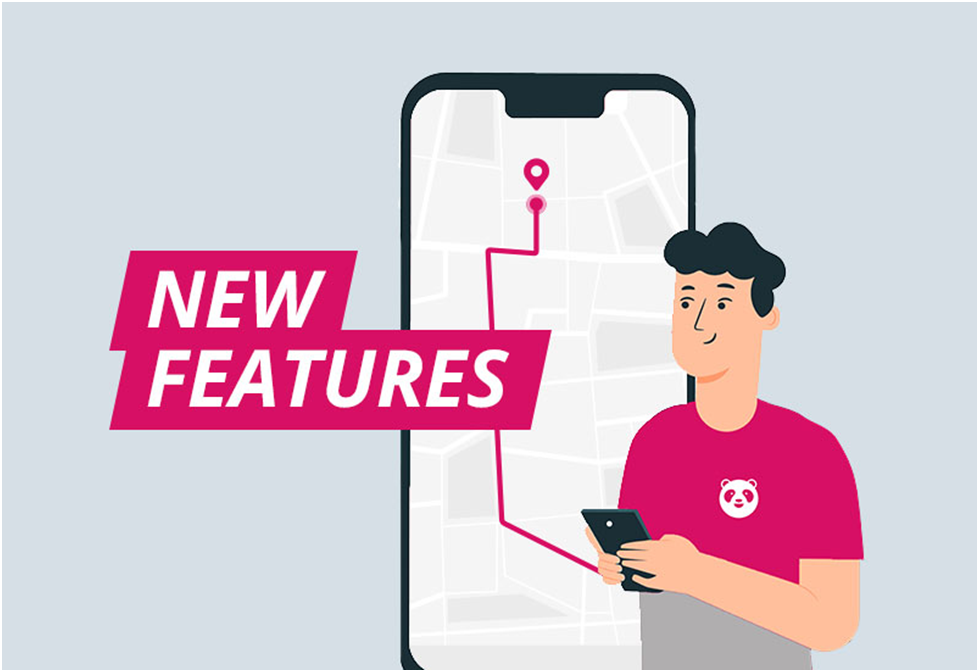 Easy Login–When the customer can easily register and login to the app with ease.
Responsive Design – The Foodpanda clone app help your way to order with easy steps and responsive design.
Customized Order – Using the Foodpanda clone app, the user can easily customize their order by providing delivery notes.
Push Notification – You can update your users with the status of their order through push notifications.
Live Tracking – The customer can track the live location of the delivery boy through the app.
Payment – The customer can pay using online or offline it's your wish.
Exclusive Deals & Offers – With this option, when the customer can easily attracted by the restaurant providing different offers as well as increase the loyalty with the users. The Foodpanda clone will be perfect clone script for building a strong business.
Please contact us if you are looking for the foodpanda clone script for your food delivery business.