Shipt business model: Buying groceries is creates a big issue in your family. With help of an online service you to buy all the required groceries in single click and those items are delivered at your doorstep. There are many online groceries delivery apps available in the industry to help you. This online grocery delivery platform not only presents you with additional offers and discounts. And also helps you to saving your lot of valuable time that might end up running to supermarkets.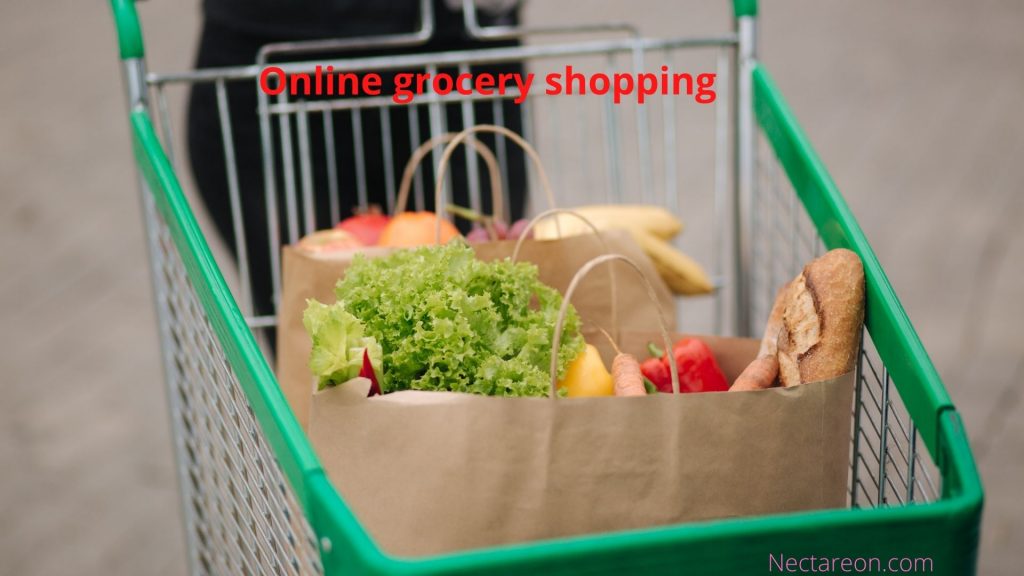 If you order all required groceries on online to save your time to spending on walmart, then it is likely that you might have come across shipt. Grocery shopping on supermarket could never have been any easier than this. Shipt is an on-demand grocery delivery platform simplifies doorstep deliveries of groceries worldwide. The grocery delivery app has been prominent among the masses for the convenience it offer to customers.
About shipt:
Shipt is an American firm founded by Bill Smith in 2014 and it's having headquarters in Alabama. The corporation target is acquired shipt in December 2017 for $550 million. In 2018 it hit the $1 billion market valuation mark, growing stupendous and quickly. People can place order online for groceries through the official website and mobile application.
Now, shipt business model is available in more than 5,000 cities in the US, with a wide network of over 50,000 shoppers delivering groceries worldwide. Nearly 80% of US people already have access to it. Along with grocery it also delivers home products and selected items.  
How does one become a shipt member?
If you are wish to leave from bother of spending you time in grocery store to buy the item. This shipt is highly recommended for you to buy groceries online. Incase if you are tradition buyer and doubtful opting for an online grocery service, there is nothing to worry as shipt make sure a personal buyer would go out and buy the items from the certified stores that work in coordination with shipt.
Shipt has a network of concerted grocery store in all over the world. If you to do this find the concerted store in close latest grocery store in your location. Once you decide the store, go to the shopping list. After the submission of list, buyers visit the concerted store and buy every items on your list, incase unavailability of any particular items in your list, you will receive a notification. Then the buyers update the order and deliver the groceries at your doorstep. You have to decide the delivery time slot, so you are to check everything is fine with your order or not.
How does Shipt business model make money?
This shipt app is completely free for you to download and install from the play store. But if you wish to place a grocery order you must have valid membership. There are 2 membership plans are available one is monthly and another is the annual membership plan.
If you choose a monthly plan would cost you about $14/month and the annual plan you had choose you have to paid for $99/year, which on calculation would work out as $8.25/month which is more than the half of what you would pay for a monthly plan. If you conclude that the annual plan is better deal than that of the monthly plan.
However you have reach $35 then you don't have to pay for any delivery charge, otherwise your order is below$35 you have to pay $7 delivery fee which would be eventually added to your total.
List of grocery stores working with shipt:
All over the United States of America in number of grocery stores are concerted with the shpit it is one of the big reasons for bombing success of the shipt grocery delivery application. The following lists of grocery stores have been successfully working with shipt.
Winn Dixie
Piggly Wiggly
HEB
LIDL
Lower Foods
Meijer
Costco
Target
CVS
Publix
Safeway
Spirits
Offic Depot
ABC Fine Wine
How does shipt work?
Shipt goes straight a complicated way to ensure that you get nothing but the best services. However, ahead you can outcome all the benefits you need to go straight step to ensure that your groceries reach in your expected time slot without causing any inconvenience to the buyer, store and you.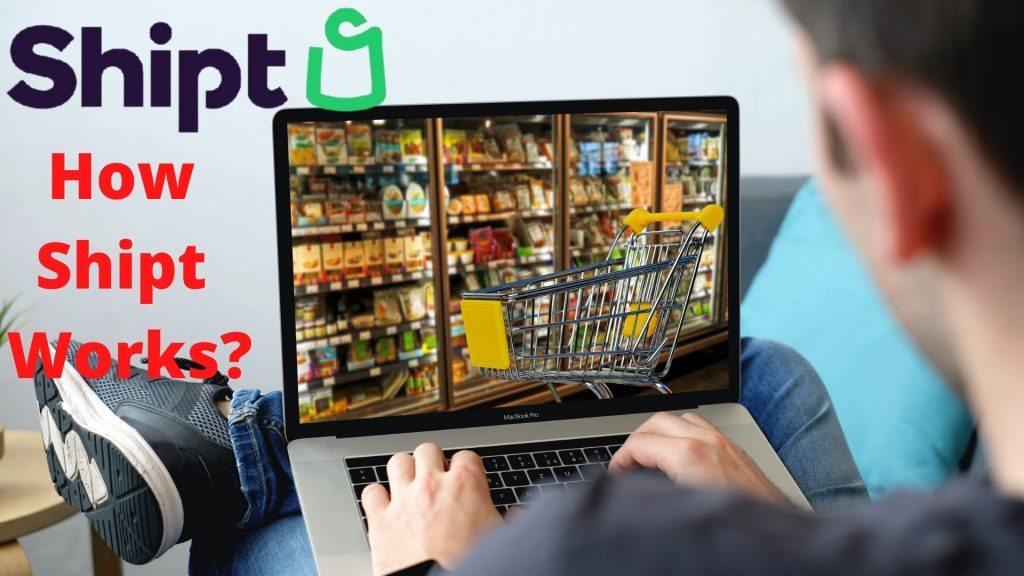 Download the application
Add your location and select a store
Add products to your shopping cart
Select a membership plan
Select a delivery time slot
Receive your order
1.Dowload the application
The first step is download and install the shipt app from the Google play store and apple app store. After that, register on the app with your name, email address, and strong password. Once you created the account, you can also use this authorization on the web version of shipt. This platform also accepts orders from its website that can be browsed from any device and browser. The account creation doesn't involve any cost. 
2.Add your location and choose a store
After that the account creation you have to login to your system. Add your location enable the GPS service and enter your delivery address manually.  Based on your location, the system shows the nearby grocery store. You have to select the store to buy the grocery items. If you enter store you have own membership card or reward point already, you can specify that information into the system so that you can outcome those benefits as well. 
3.Add products to your shopping cart
Once you are select the particular store to buy the grocery items, the next time you have to start browsing the products that you want to buy. This process to make more convenient for you to shop, the items are segregated into categories. You can also find what grocery items are on sale. Once you have settle on the item you want to buy, select add to cart, once you are straight you can review your items by the end of it and checkout.   
4.Select a membership plan
Here doesn't cost for you to download the application, but you can buy the grocery items you must buy a valid membership. The monthly membership will cost for you $14 every month and annual membership is available for you only at $99 for a year. You must select your convenient membership.
5.Select a delivery time slot
After selecting your membership, the only thing left to do is place your order and checkout. Then add your contact number, confirm your delivery address and select payment are necessary. You can select debit or credit card to make money as all the orders are prepaid only. After that you need to select a delivery time slot, there is high possibility to deliver the product in same day that based on your location and order placed time. 
6.Receive your order
When the shopper reaches the grocery store to start with buying you will receive a notification, you can make any changes until the shopper is working on your list items.
Business model for shipt:
There are three institution involved in the business model of shipt
The users
The shoppers, and
The stores
The users: There are provided with a Smartphone app that enables them to select to get the groceries in a specified time slot for which they would pay online.
The shoppers: They are responsible to add customization to the mechanical plan. The shopper receive order from the app. They are assigned to get a particular order depends on the proximity to the store as well as the customer.
The stores: The grocery store tie-up with shipt to help them increase their revenue and sales.
The following detailed business model of shipt that revolves around the above-mentioned institution.
Key institution:
Key activities:
Local market management
Local market management
Delivery services
Key resources:
Tie-up with local stores
Efficient and skilful shoppers
Technical backend support
Cost structure:
Management staff
Commissions to the shoppers
Cost to keep the tech up and running
Accessible channels:
Website
Mobile application for iOS
Mobile application for android
USPs:
For shoppers: Start your love of shopping to some good use and work as a freelancing shopper.
For users: Saving a lot of time by getting groceries delivered at your doorsteps.
For stores: Offline grocery store can be benefit from the on-demand delivery market and skyrocket their sales.
Shipt revenue model:
All the business need some room to generate revenue otherwise it gets a almost impossible for the business to survive. As per shipt is concerned, the following is a list of pointers explaining how shipt makes money.
Surge on store price: The price offered on shipt slightly vary from that the store prices.
Membership plans: In order to place an order, you need a valid membership plan.
Delivery fee: Shipt charges you delivery fee of flat $7 if your order total is less than $35.  
Are you looking for clone this model or system from us for your online grocery delivery business. Then feel free to contact us sales@uisort.com