Food ordering system: Nowadays in every field ecommerce website are outclassing, the same clutch true for online food ordering system as well. Websites like Zomato, Swiggy, and foodpanda are growing day by day. Clone script are providing the much required solutions to businessman's who wish to launch similar websites.
Food ordering system features of Zomato Clone Script
There could be n number of online food ordering script to go for. Chowtro offers you some great features in online food delivery script software solutions for Zomato clone script which are mentioned below-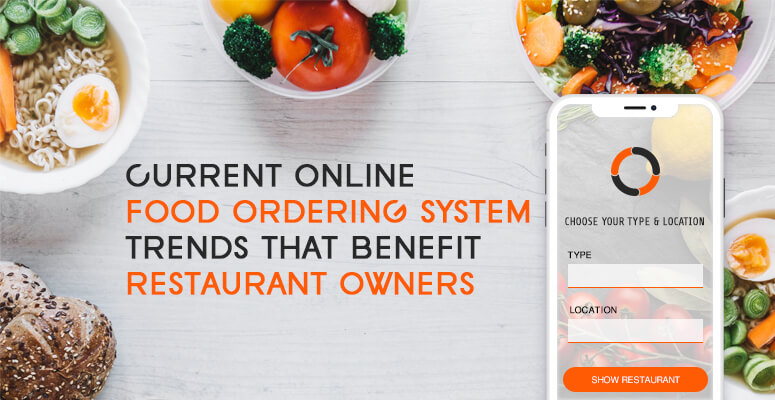 Zomato admin panel
Search by restaurant location
Consumers will be able to search for the restaurants from the list of available ones in the store which serves good quality food at genuine cost. Secondary it provides for selection basis distance from locality so that when you order the food it gets delivered to you short time. Thus conforming to the very idea of online ordering system's user friendliness.
Checkout process
Sign-up/Log-in: New users have to register themselves with all fundamental contact details on Zomato clone. These details provided by you at the time of registration are needed to deliver your food. Registered users will be able to simply log with their required user-names and passwords.
Submit Order: the consumer will have the option to edit, delete or change any of the items in their shopping cart, with instructions on the usage of certain ingredients. After adding needed items from the menu into the cart, you can place the order.
Pay Online/Cash on Delivery: The consumer can either pay online or to the delivery man when the order is delivered. Online payments include the classification of credit/debit cards, online bank transfer and payment gateways. If you want to choose, you can also pay using, cash on delivery, after verifying items delivered different payment gateways are supported by Zomato clone script.
Also Read: Delivery Hero Clone Script App – Online Food Ordering and Delivery Software
Zomato Restaurant Panel
Order conformation notification sent to the restaurant
As soon as you conform your order, a notification send to the restaurant. The management at the restaurant gets notified with a text message or an email that an order has been placed online for some items on the menu. They study the order placed through Zomato clone script by the consumer.
The restaurant starts to prepare the order
Once the restaurant staff makes note of your specific order with your required contact details, the message is then forwarded to the kitchen the staff at thekitchenstudy your order and get to action immediately in preparing it.
Food delivered to consumers
The Fresh food will be prepared, packed well and delivered to you in short-time, as you had already chosen a nearby restaurant. You did not have to wait idly for a lone time while your food is prepared. Sitting right on your couch and watching the TV, your food gets delivered to you through a wonderful Zomato clone script!
Swiggy Clone Script
Food ordering and delivery app is one of the most famous among the on-demand apps available and popularly used. The high business hope in developing and deploying food ordering and delivery apps, have middle this on-demand app rise in demand. Startup companies and budding businessman's are using food ordering and delivery as a business, with food delivery apps as a global platform. It is simple to build a food delivery app like Swiggy clone or foodpanda clone.
Also Read: How to Start an On-Demand Food or Grocery Startups in the Middle East Using Talabat Clone
Food ordering system Feature of Swiggy Clone Script
Order and Delivery Model
This is one of the most famous models of food ordering and delivery app like the Zomato clone, Foodpanda clone or Swiggy clone. The user place their online orders using these apps and the delivery boys empowered by the delivery company picks up the order from the restaurant and delivers to consumers. This model is most famous among the startup companies as well as the consumers.
Order Only Model
This is the simplest business model and one of the first generations food ordering apps. These apps such as Justeats clone or Deliveryhero clone, offers a software platform to the consumers, where they can place their online orders. Once the order placed, they are forwarded to the respective restaurants and the rest of process until delivery is handled by the restaurant themselves.
Fully Integrated Model
These kind of business model helps in fully automated online food ordering, food preparation and delivery. These models are usedusually by the individual restaurants.
It is the important choose and decide upon which model thus the company use as a platform for business.
Easy navigation
It is the most important that the online food ordering delivery app can be navigated easily, thus helping anyone and everyone use these apps without much knowledge of technology.
Real Time Tracking
Tracking of the orders from order placement to delivery required to be tracked by the consumers, such that the location of the parcel in real time can be tracked easily and delivered on time.
Searching options and Payment Gateway are similar to the Zomato clone script.
Also Read: How to Build Your Own App like FoodPanda Clone?
How can you create an online food delivery script?
Chowtro offers you the ready-made online food delivery solution which is similar to Zomato, Swiggy clone script which is well optimized for both the web and mobile platform. Chowtro provides you customized app with your white label restaurant name. Every consumer will be able to order their food from different vendors, at the same time they could proceed with the payment, the admin will also earn commission from every order, the restaurant receives payment from admin, and then the delivery staff of restaurant delivers the food to the respective consumer.