Telemedicine software has become very popular over the last two years due to the COVID-19 pandemic. Remote supply of medical services has become normal, that's not going to change when the pandemic is over. As a result, on demand for telemedicine software development is expected to grow greatly in the next five years. According to EMR's Global Telemedicine Market Outlook, the telemedicine market will reach about $173 billion by 2026, growing CAGR 24% between 2022 and 2027. In this post, explain about the telemedicine software functions and important benefits for both users and medical products providers.
Table of contents:
What is telemedicine software?
Benefits of online telemedicine software

Telemedicine software benefits for patients
Telemedicine software benefits for providers

Types of online telemedicine software products

Remote patient monitoring (RPM)
Store and forward
Real time telemedicine

Core features of telemedicine software
What is telemedicine software?
Telemedicine software is a mobile, desktop or web platform for offering remote medical care. That's offering care when the patient and doctor are not in the same room. Physicians treat patients whenever they require regardless of location and other physical limitations. Audio calls, video meetings, and in-app text messages are the most common ways to communicate via online telemedicine software. As a result, patients don't require spending hours in waiting rooms, exposing themselves to more contamination risks. In this way, telemedicine technology significantly improves the convenience and safety of accessing healthcare.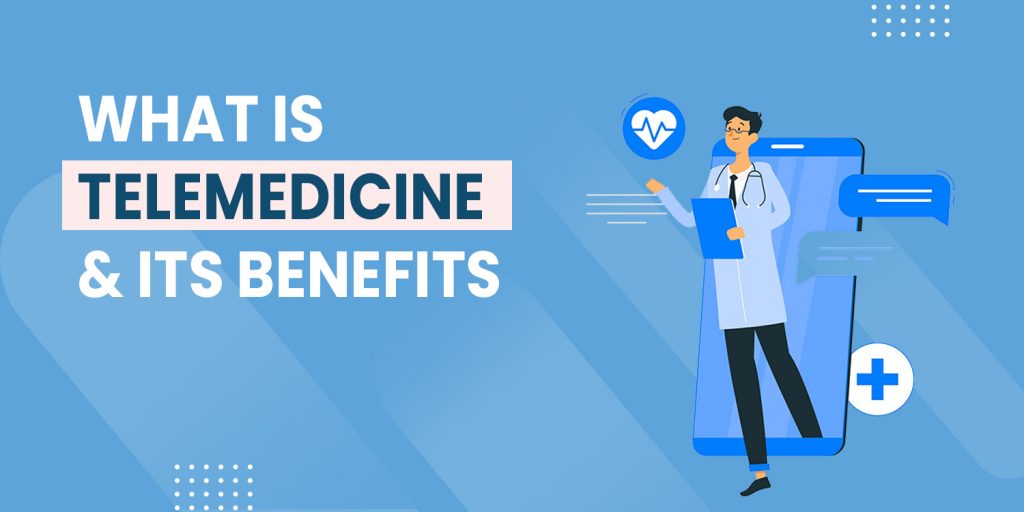 Benefits of online telemedicine software
Telemedicine makes non-acute medical care significantly convenient for patients. It is provides medical centers with a more flexible and efficient workflow. The main advantages that make online telemedicine software win-win solution for patients and healthcare providers.
Telemedicine software benefits for patients
Greater accessibility of medical care: Patients can get medical assistance when it is hard or impossible to arrange on-site visit (night time, no available specialist in local hospital, overloaded units, etc.)
Less time to get assistance: Scheduling doctor appointment often takes weeks or even months for non-urgent patient. The wait time for same appointment through telemedicine platform can be few hours or days.
No travel expenses: Patients don't require spending time and money travelling to hospital or clinic, so no requires taking time off work.
Lower cost: Virtual medical guidance cost less than in-office visit. More and more medical insurance plans include telemedicine services, these plans are also more affordable.
Privacy: All interactions with hospital and personal are kept private, as there is no require visiting doctor's office.
Minimized contamination risks: There is no require sitting in waiting rooms among other potentially contagious patients.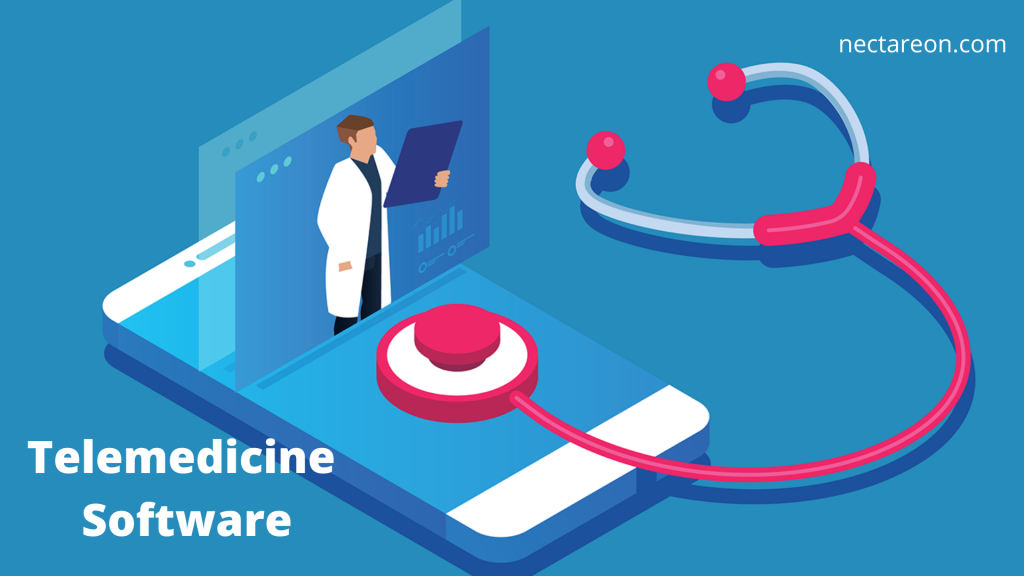 Telemedicine software benefits for providers
Increased revenue: With telemedicine, and each specialist can see more patients with same period. When insurers start massively for online telemedicine, providers can increase revenue without adding personnel.
Reduced operating costs: Online doctor appointment booking app need no office space or office staff and also take significantly less time per patient.
Flexibility for staff: E-health significantly reduce hospital bureaucracy, letting doctors focus on treatment and automating most routine operations like managing medical records, billing.
Improved office efficiency: Hospitals can move patients who don't need in-house therapy and diagnostics to remote care. They prevent personnel from being overworked and getting burned out, accept more patients, and optimize their workloads.
Higher competitiveness: Medical institutions providing telemedicine services can take patients during quarantine.
Fewer missed appointment and cancellation: Virtual appointments are not affected by inability to travel to hospital, inability to take time off work, other circumstances.
Read more: Essential Features and Benefits of Online Pharmacy Management Software in Medical Industry
Types of online telemedicine software products
 Major three types of telemedicine software products:
Remote patient monitoring (RPM)
This type of software monitors patients from home through range of medical devices (caloric intake tools, heart rate and pressure monitors, and glucose meters). Data from connected devices is recorded in platform.
Store and forward
This type of software collects and analyzes patients medical records. It helps patients and physician share medical information with healthcare specialists and who can offer proper diagnosis and consultation. Store and forward software is mostly used in radiology, pathology, dermatology and other areas of medicine where number of specialist can be limited.
Real time telemedicine
Such platforms offered remote interaction with healthcare provided in real time. Patients can be consult doctors via phone calls, text chat rooms, or online video conferences. A patient's medical history stored in the application, and both doctor and patient can access it to discuss it, form diagnosis and make important changes.

Core features of telemedicine apps
Telemedicine app development platforms are developed for multiple customers roles. These are patients, doctors, and administrators
Registration & sign-in
eHealth platform providers tend to create their products as user friendly as possible. Yet you must find compromise between usability and security. . Two factor authentications is usually available via SMS or email.
Profile management
Customers and doctors require filling in their personnel details and some needed documents for the service. Users profile must also display the customer's appointment history, payments, upcoming appointments and other activities within the platform.
Video and audio conferencing
Communication tools are latest features of telemedicine applications, they primarily define an app's convenience for both patients and doctors. Platform requires streaming real-time HD audio and video meetings and storing and recording them in the system.
Chat room
Text chat is an option for solving minor issue that do not need real-time meetings with doctor. A chat room for telemedicine platform requires to lot customers attach photos and text and must send notifications when there are latest unread messages.
Scheduler
Physicians require to manage their schedules, while patients require to see available spots for planning appointment with specialists. Again, it creates sense to integrate Google Calendar, iCalender, or third party planners users are familiar with.
Remote patient monitoring
Collecting, storing, and reporting details from medical wearbles and synced apps helps doctors remote monitor patients with chronic conditions. This helps to prevent emergency conditions and ensure best patient care.
Online payments
Telemedicine platforms must support multiple payment gateways to patients pay for medical services online directly in the application. Credit card, PayPal and stripe support are standard options. Yet, make to check which payment platforms are most popular in your target market.
Quick approach  to records
Information such as medical records and letter based on health care get automatically saved in the document.  This information can be very easily approached from anywhere anytime.
More secure platform
Online telemedicine software is open source or paid, both are more secured platforms end to end encryption. Records, information, messages, and entire customer activities are more secured within the software solution.
Immediate contact
Distant isn't barrier in telemedicine software. Contact with the farthest of specialist doctors or medical professional through telemedicine software.
Read more: How to Take Advantages of Online Pharmacy Delivery Software