How to build and develop home service app like urbanclap?
Urbanclap is the platform that connect the entrepreneurs to customers. The local vendors and service providers are list out their service, location and budget in this urbanclap app. So the customers can easily search the required online services based on their location and budget. If you have small business, this is the best way to promote online through application and connect with local customers.
What is urban clap app (currently urban company)?
Urban clap app is India's and UAE's biggest at-home service provider in local area. The urbanclap app is an all-in-one platform from various home services. This app can used for hire web and mobile app professionals for almost all at-home services like carpenters, beauticians, plumbers, carpet cleaners, and technicians, etc.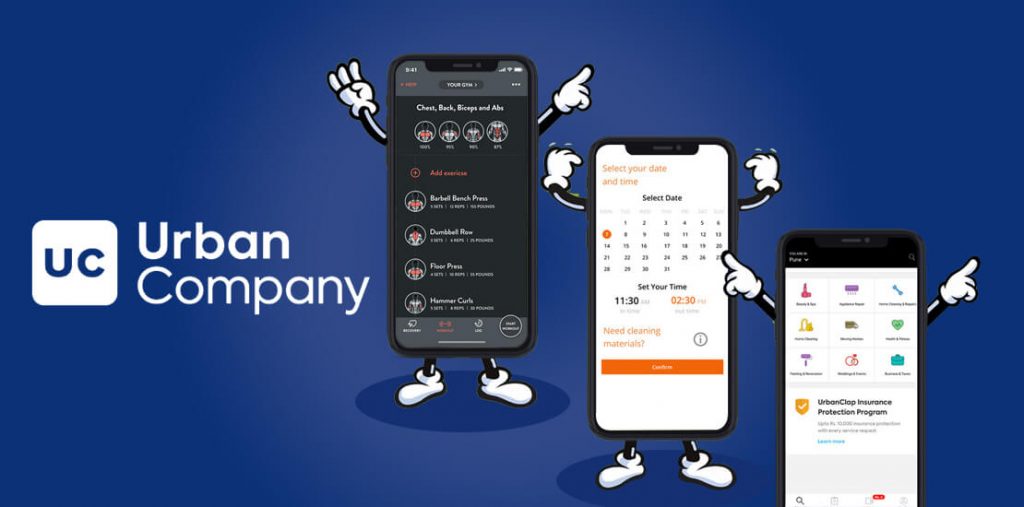 Urbanclap allows the customers to connect with well experienced and skilled service providers for at-home services. The customers can easily login with their details, and the service providers listed on the urbanclap app. Customers have undergone an intensive training module to the listed service on the platforms. Also this platform uses the advanced match-making algorithm to search for the nearest service provider who match the customers' needs and is available for given date and time.
About urbanclap (urban company):
Founders: Raghav Chandra, Abhiraj Bhal, Varun Khaitan
CEO: Abhiraj Bhal
Founding year: 2014
Headquarter: Gurugram, India
Valuation: Over $900 million
Subsidiaries: Good service labs, Handy home solutions
Last funding: $75 million (series E funding)
Urban company (urbanclap) facts:
Currently urbanclap wants to expand itself worldwide, since the company name has changed its name from urbanclap to urban company.
This urbanclap app is used by 3 million+ users in worldwide.
107 services are listed on the urbanclap app.
The monthly average transactions is 4,50,000 that take place on urbanclapp app.
This urbanclap app claims only 1 service providers out of 10 profiles, as the service provider want to work with the best professionals, and as a result. The urbanclap average rating is 4.2 and there are available on more than 2,00,000 service providers on urban clap.
Averagely 5000 customer request daily receive on urbanclap.
How does work urbanclap (urban company)?
For the maximum of people hard to find the trusted and trained service providers for their in-house works like beautician, plumber and interior designer, etc. and also service providers are struggling to find work. So, to solve these two issues an urbanclap app platform was founded as a medium, where the customers can find service providers for all of their in-house work, similarly the service providers can find work.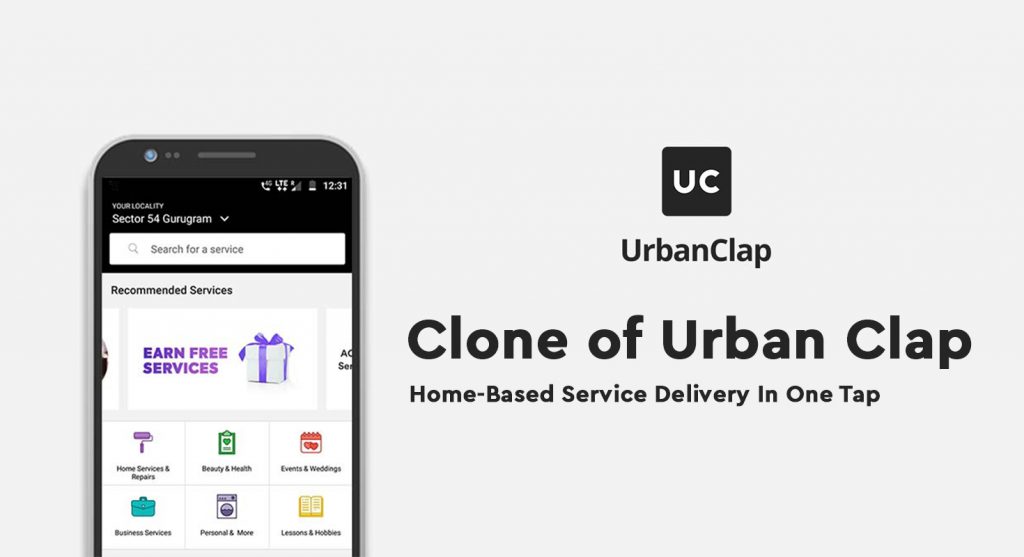 This urbanclap app has two function:
1.Customer end
2.Service provider end
1.Customer end
If the customers are looking for service providers to work a specific in-house service with use of urbanclap app.
Customers can easily download the urbanclap app and they can select needed service from the mentioned list of services.
Once the customer can select the service, a pop-up will come which contain packages. Customers can choose any one package according to their budget.
After that, customers can choose the exact date and time.
The urbanclap app allow the customers to verify the service provider's profiles to see their qualities.
Finally customer can select their comfortable payment gateway like online and offline are available. Customers also give the rate and review based on their services.
2.Service provider end
The service provider can be listed only after going through the intensive training module.
Once the customers choose a service the concerned service provider either accept or reject the request based on their locations.
Similarly after analyzing work commitments the service providers accept or reject the request from customers.
Once the service provider accept the request, both the customer and service provider get the notification about the same.
The service provider can cancel a booking in case of an emergency, but they will charged for same.
Top features of urbanclap app (urban company):
Admin panel features
Full admin control panel
View locations of clients and local vendors
Record management system for partners and clients
Keep work records, billing, and payment history
Backup and restore facility
Advanced CMS and CRM system
Cloud hosting system
Globally access
Check the sales analytics
Price and subscription plan management
Accounts and taxation part
Notification control from the back end
Set ads and promotions
Customers features:
Easy registration
Login with social media (FB, Google, Email)
Design user friendly UI/UX interface
Provide multiple payment options
Data security and safety
Add service feedback
Use advanced search filter
Keep history of works which customer posted
Chat & quote history with local vendors
Keep payment history
Provide view local vendors details
In-app chat with local vendors
Add service feedback
Local vendors features:
Fast & simple login and registration features
Set availability and services times
Show work history & payment history
Chat with a customer
Keep GPS location tracking
Add service charge based on hourly, fixed and experienced base quotes.
Replay to customer reviews
How much cost to develop an app like urbanclap (urban company)?
The cost of urbanclap app development around $25,000 to $30,000 in a single platform (web and android) with basic functionalities. If you are service provider, you want an urbanclap app with all advanced features and that app run on multiple platforms then the development cost would increase up to $60,000.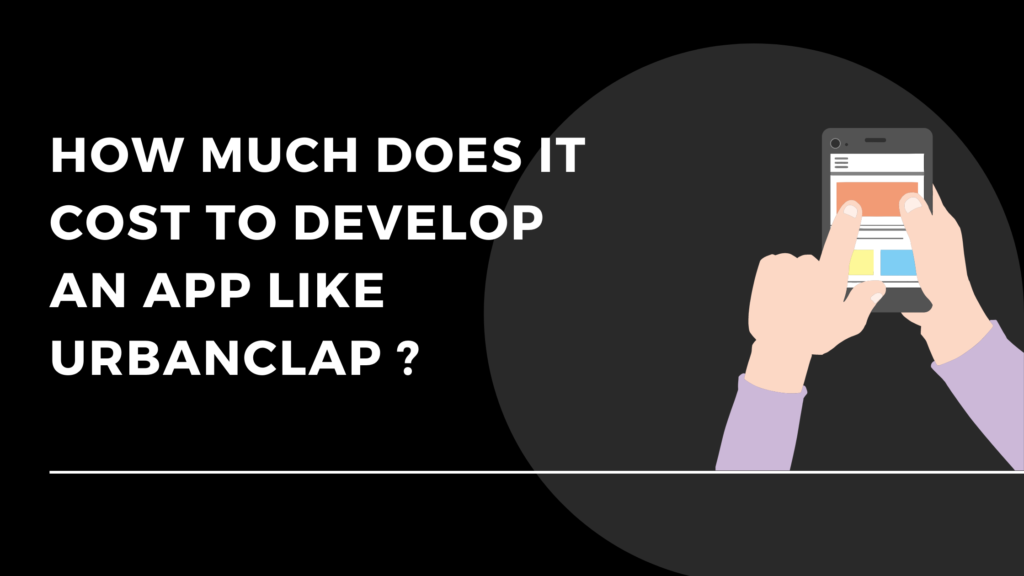 Depending on the company size the cost of the urbanclap app has varied:
Small company cost: $10 – $40 / hour
Intermediate company cost: $40 – $100 / hour
Enterprise-level Company cost: $100 – $250 / hour
If you are looking for such type of urbanclap application, then contact Uisort Technologies, we have technical developers who want to develop a similar app like urbanclap, suleha, helpbit, taskrabbit, mrusta, handy, mplus, housejoy, bro4u and helpr.
Revenue model of urbanclap app:
The urbanclap application offer a simple business model. It provide daily routine service provider likes electricians, fitness, wedding event photographers, house cleaning, yoga instructor, and architecture designer, etc. these all done by our team which glorious investing the time to make the perfect matching algorithm.
1.Commission
Come from this model 85% of revenue generate that urbanclap.
Use this model the professional works have to pay a certain amount of commission for every job that they receive from customer and accept from urbanclap. It works as a middle man and in revenue for urbanclap gets a commission.
This platform helps to the customers to easily find a trained and trusted service provider for their work and it help the service providers by acting as a platform that can provide the work from customer.
Based on the work the commission will be changed. In simply the more work that is completed by service providers, the more money urbanclap will earn.
2.Lead generation
Excepting from the commission model, urbanclap also uses the lead generation model to generate a profits. In this model, service providers will be charged once they getting leads from urbanclap.
Moreover, the customers can mention their needs. According to the needs customers can either contact the service providers mentioned by urbanclap or the service providers can contact the customers based on their needs.
Once the customer can select the service providers from urbanclap, they will charge the service provider and the customer for the lead generation.
Benefits of local service provider app like urbanclap:
Provide personalized and loyal service
Target local audience marketplace
Build network
More flexible
Conclusion
This modern days, all of the people engaged in mobile with internet services. Thus the urbanclap app giving the opportunity to get the services instantly at their locations. Uisort is a web and mobile app development company providing on-demand market services app development solutions on worldwide.
If you are planning to develop an on-demand home service app and become a popular entrepreneurs name over the internet, please contact us!