Airbnb clone: There are many online businesses are available in the industry but the online rental business has recently come out as a profitable business. So the online rentals script concept has huge demand in the market, especially during this post-pandemic in 2022.
What is airbnb?
Airbnb is a renowned vacation rental script that allow people to rent their local place to stay while and also improving the both guest and host experience. The headquarters of airbnb in San Francisco, they have web and mobile apps to offer online hospitality service all around the world.
The company was start with developing a simple website where individuals could offer residence to travelers visiting their area. After the nine years of consistent sale the corporation launched mobile applications for their products.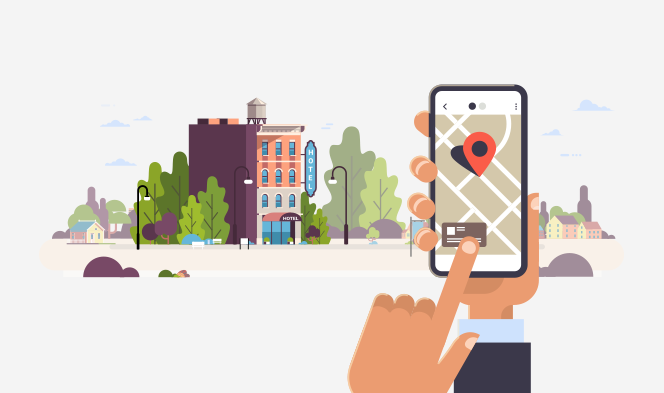 In recent years, especially post pandemic, airbnb has expanded their offers to include a list of experience and reviews for different restaurants and residence costs for travelers. And also like to include firms intends enhance their guest experience by incorporating sightseeing tours and travel guide services provided by local airbnb hosts.
Among the high demanded airbnb clone provided online rentals rental industry are car rentals script, boat rental script, space rental script, hotel booking script, online teaching script, etc.
How does app airbnb works?
Learning of "how to design an app like airbnb" is most important thing for app should flow smoothly from starting to end. The app should be simple to use and deliver a best user experience these are outstanding evaluations of airbnb app. Here airbnb clone app workflow is following;
The host can post their property and include the description, as well as restrictions, rates, amenities and any other information that will entice tourist to book their stay.
The guest looking for property for rent will narrow down his search by price range, location, etc.
He will make a reservation request after locating the ideal property that meets his needs.
Host will next decide whether to reject or accept the guest booking request.
If the host accepts the booking request the money will be deducted from the traveler's account. After the stay, the guest will pay the outstanding balance to the host.
Finally, the guest and host can compare notes for future reference.
Read more: Best Real Estate Script To Do Successful Online Classified Business in 2022
Important things to be focused before launching airbnb clone app: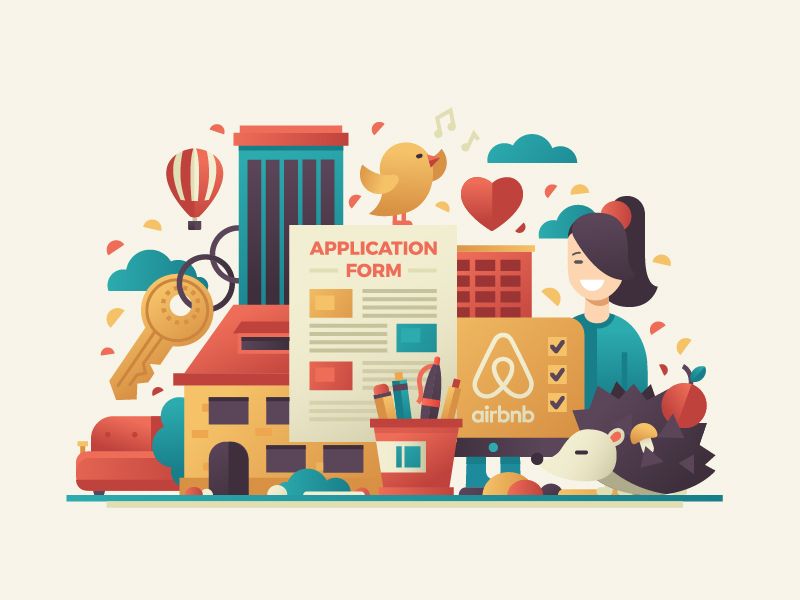 Target the right audience:
This is first step to achieving success in the online rental business is targeting the right market which helps in the growth of the business in a short period of time.
You selected location to check demand and then buy an airbnb clone app suitable for it.
Analyze real-time difficulties:
The second step while selecting to picking the best technology for designing a property rental script.
The real-time stress like guest needs, market competition and real-time challenges that we will face during the post-launch of rental business are there. Deep knowledge about your business is more important.
New features are included:
The new features are included to help the airbnb customers to search and book a room easily without any issue. Few features and functionalities are included during vacation rental script development.
Smart login
User-friendly workflow
SMS gateway
Advanced search and filter
Option for review-share
Pay attention for mobile application:
We have to concentrate on mobile version of rental application because the usage of android is increasing day by day.
The people will use both web and mobile app for booking rooms in their wish.
The airbnb web and application must be responsive and quick so that the customer base and search engine ranking position will increase. So the version of mobile application and web must be effective and more user-friendly.
Benefits of airbnb clone app
Functionality and quality: you won't have to compromise the high quality, whether appearance or functionality with the best vacation rental script.
Advanced feature: Is not anything attracting user attention like outstanding features do. With the best vacation rental website you can introduce and develop the latest features from the core.
Scalability: The scratch technology is used to build a rental script and customized it based on business needs. They are easy to scale.
User experience: The most important thing is ease of use and scalability. So the user interface must give user remarkable experience. It is ensure the clone of airbnb.
Read more: Top 7 Benefits of Investing In Taxi Booking App Development
Conclusion
Above we discussed how to start successful online rental startups with our airbnb clone script! By having a scan at the statistics, key factors, and things to be focused on to anyone can start a successful rental business.