In this busy world, it has become a very intricate task to get out of the house or office or any place to reach the desired destination. But we have to do something big in our careers. The arrival of a taxi booking app development company makes your dream come true, no worries.
Ad they give their best to enrich your business to the next level. Nowadays, ride-hailing has emerged as a great business opportunity for new businessmen. Who is ready to invest in this kind of industry? Our taxi app development company enables clients to accomplish their goals.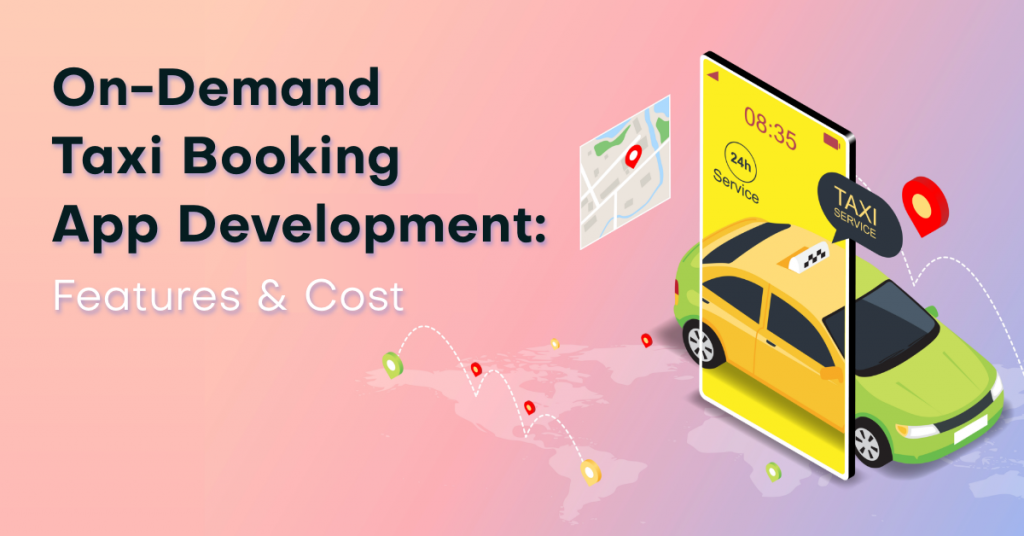 We offers the best on-demand taxi booking app development, amongst several taxi app development companies. This blog will be revenue-making for many businessman and carefully watch it, and make use of this great opportunity which will be going to make you millionaire.
Our on-demand taxi booking software gives t best solutions to startups, businessman to those who are seeking to start their own business instantly. The software is customized and installed based on the customer's demand.
Why is the top on-demand taxi booking app development company?
There are many other reasons behind our immense success. But here, we are going mention some top objectives that explain how we accomplish this victory.
We have a team of top taxi app developers that follows the best standards & creative ways to perceive your business requirements and blend the needed features in your custom software, behind our success.
Moreover, they handle the latest technologies to create an app or website and build highly interactive UI and UX designs.
Our topmost priority is to deliver the product on time. We hand over the taxi booking app to you within a designed period and determining cost.
Our super dedicated tem work round the clock. So don't worry our focus is to provide the best at an affordable cost.
We never leave you idle at any cost.
We upgrade your app with the latest technologies and work with up-to-date knowledge.
Formerly, we see the list of features to take further steps. You can perceive a clear view of what are the advantage we give to you.
Above all merits that makes our client stand before as the top taxi booking app development among all, so grasp this chance now.
Top features of on-demand taxi booking app development
The total cost of the app may vary, based the features. But we provide at a fixed amount, and it will never change. We will nevermore ask for any capital in between once you make a deal with us.
Here are some of the top and in-must features. Come and see the features one by one.
Login panel
Instant notification
May track our ride
Get travel cost estimation
Different mode of payments
Driver profile
Login panel
As we all decide, beyond any features login panel has created the best impression on the customers. So we work a lot to give the best UI design of the login panel, and it gives a seamless working option to the customer.
Instant notification
Customers can get a notification of whether drivers accept o decline the ride. And you get a notification when a driver picks your ride.
May track our ride
Here are the other necessary features for customers. Yes, customers can easily track the location of the drivers.
Get travel cost estimation
Formerly it is a vital feature in our app. By entering the pickup and destination, a customer can get the ride cost.
Different mode of payments
Customers may use the different modes of payment options to pay their ride costs. They can select online or wallet or on-cash payment. So they can pay based on their preference.
Driver profile
Ease to enter the driver details in our taxi booing app. They easily modify their details on our app.  If you are interest to get more details of our taxi booking app and the total cost of our on-demand taxi booking app development. Quickly contact our support team & ask for a quote at our website.