Loan Lending App Development: Applying for a loan was an inconvenient process ten years ago. However, today in the digital world, everything is different. Many people's lives have been affected by technology and financial services are no exception. The days of people having to wait in queues for loan applications and visit the bank to get the loan sanctioned are long gone. Thanks to the loan lending app development services through which the stakeholders are creating investment decisions.
Nowadays, mobile app development companies are easing the process, thanks to the incredible combination of technology and mobile phones. There are multiple options for money lending in the current digital era, but the development of loan lending mobile applications appears to be the most promising.
The ease with which these P2P lending platforms permit people to easily get a loan has simplified everyone's life. The insurgent business strategy of loan lending applications focuses on rapid cash lending without heavy paperwork. Business owners and customers have excitedly embraced this ground-breaking business strategy for all the right reasons.
While lenders benefit from not having to create constant trips to the bank, loaners are better suited to keeping records and collecting payments through an automated system.
A report estimates that the market for digital lending platforms worldwide was worth $5.58 billion in 2019 and is expected to increase to $20.31 billion by 2027, at a CAGR of 16.7% between 2020 and 2027.
What Is a Loan Lending Mobile App?
Loan lending mobile apps can be thought of as a shared platform where loan seekers and money lenders can meet each other's requirements. Peer-to-peer lending mobile apps for loans are expanding at an improving rate every year. These mobile apps give loan seekers 24/7 access to borrowing options without needing them to physically visit a bank or lending office. These loan lending mobile apps are a perfect solution for those who don't have the time to visit a local bank to submit their loan application.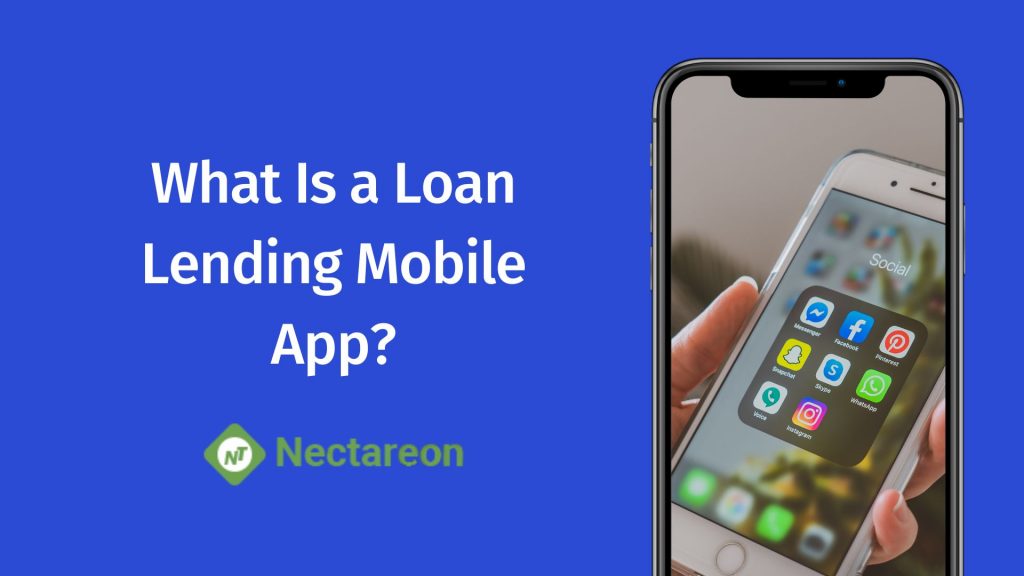 Both loaners and lenders of capital need to use the mobile app and neither group requires any real facilities, workforce and infrastructure. Loan lending becomes simple with these mobile applications and all that is needed is for both sides to agree on the same conditions before the loaner can receive their money upfront.
Loan lending software is a great way to improve your bottom line, whether your business is a startup or a traditional brick-and-mortar bank. It will let your business connect with clients in multiple ways. On the other hand, not having a loan lending mobile app can cause you to pass up crucial business possibilities that may eventually have an impact on the company's brand and growth.
How Do Money-Lending Apps Work?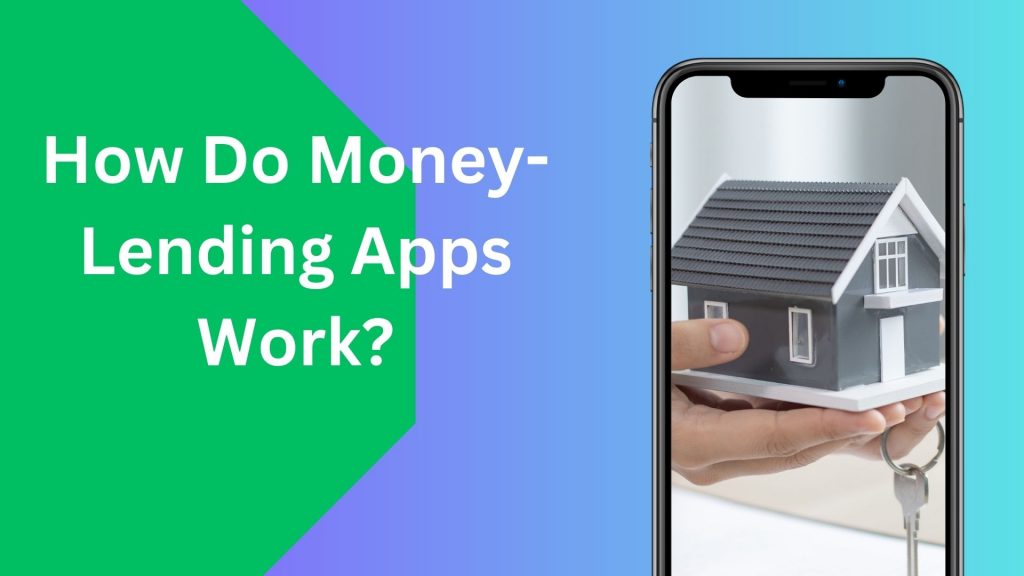 Businesses that wish to develop a loan lending mobile app to grow their business must first understand how it works. Both lenders and loaners can use the mobile app easily. The instructions listed below will explain how to use the mobile app:
Both the lenders and loaners must register on the loan app to use the loan lending software or platform.
Mobile app users must enter their personal information to verify their profile and add their previous bank account.
The lender will likewise add their bank account in order to conduct financial transactions.
Then, loaners can pick from one of the loan options that their preferred money lender has to provide. To do this, they must submit a loan request to the lender with an explanation about seeking the loan.
The lender will approve it if he considers it appropriate; else, he may reject it. By comparing the more advantages and interest rates, loaners have a broad range of options to select from.
Both parties can complete the loan sectioning process online or in person by accepting all the terms and conditions. The amount will be moved from the lenders' account to the loaners' account.
Why Are Loan Lending Apps So Much In Demand?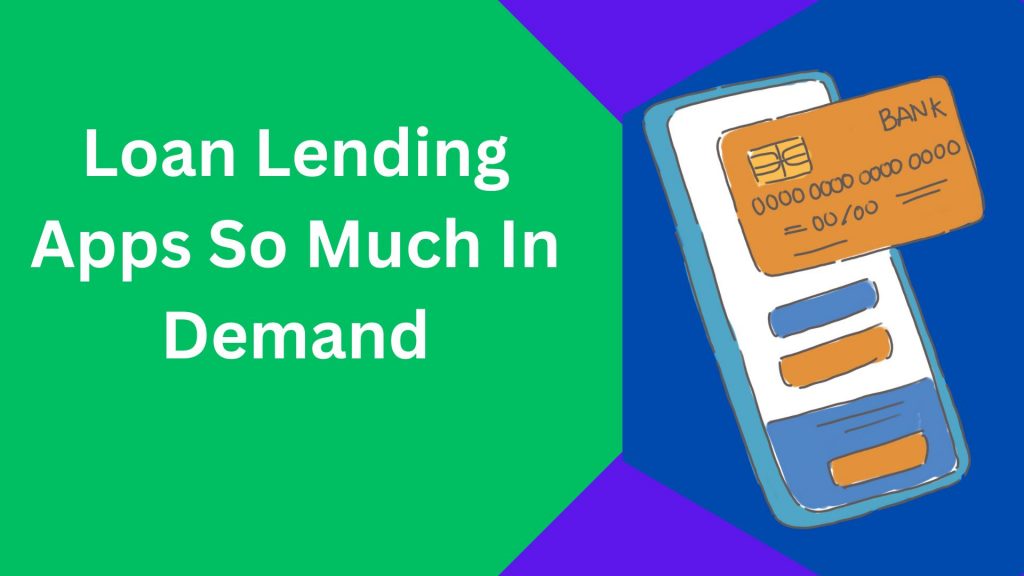 The finest feature of all loan lending apps is that they are accessible 24/7. A money lending mobile app is crucially a bank in your pocket. With the help of loan lending mobile apps, it's quick, simple and always possible to acquire an amount and make deposits. Amount lending mobile applications also provide users with a multiple of other advantages, like:
Different Loan Alternatives
The loans that are lending use a secure, encrypted network to transmit all users' information and financial transactions. All that customers require to do is set up a strong password for their loan app accounts.
Improved Logs
The commercial bank users' experience includes transaction records in its entirety. Similarly, automated transaction records are built by mobile lending applications and it is quite simple to obtain these records in a mobile app. Customers may also create payments on time because of better record management, which is further improved by quick alerts and notifications sent to the customers.
Maximum Security
Applications for mobile money lending use a secure, encrypted network to transmit all customer information and financial transactions. All the customers are required to do is set up a strong password for their loan app accounts.
Confidentiality
Not all loan apps are submitted for a home or a new car because certain people require loans for conversion purposes. A mobile loan app development can provide you with excellent privacy and secrecy in this situation.
Major Functionalities Of Loan Lending Applications
If you want to keep your loan app from combining in with the other products in the loan lending market, certain crucial features must be taken into account. Even though every loan app is varied, multiple traits are shared by all of them.
Easy loan calculation
Customization
Transactions records
Convenient payment plans
Regular payments
Integration of cloud storage
Chat support
Document management
Reports and analytics
Key Features Of Loan Lending Mobile App
Loan Lending App – User Panel
Registration/Login
Apply for a loan
Set payback period
EMI, Interest calculation tool
Payment schedule and billing
Transactions
EMIs
Withdraw
Transfer payment to bank account
Discount and offers on credit card usage
Reward points
Variety loans
Partnership with banks
Secure
Online support
My profile notification
Loan Lending App – Admin Panel Features
Login
Dashboard
Manage rewards
Manage discount and offer
Profile approval
KYC approval
System credit card
Manage users
CMS integration
Bank partner management
Manage earnings
Manage profile
Loan management
The Cost Of Developing a Loan Lending App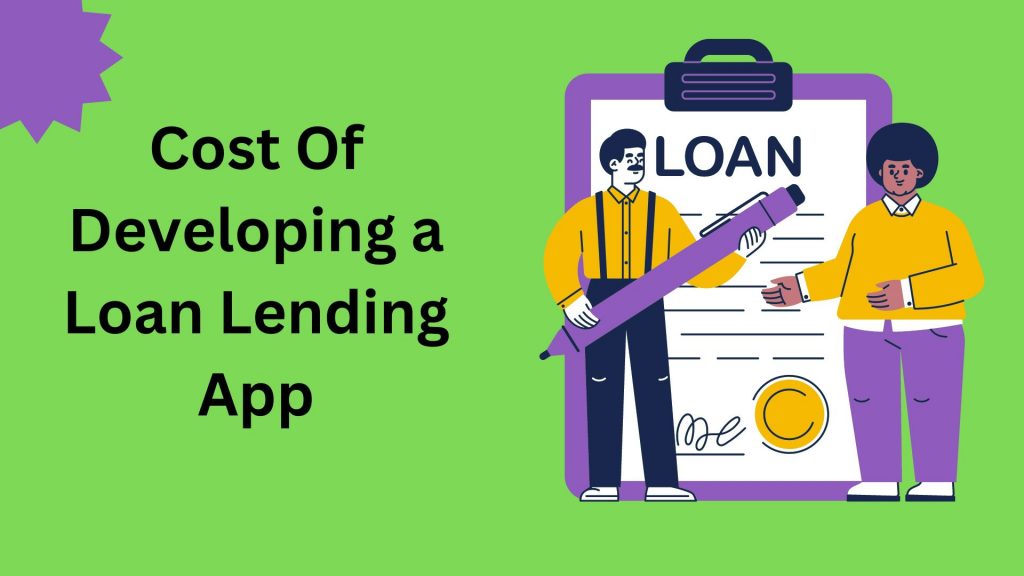 Depending on how many features you require for the loan lending app development costs can range from $48,000 to 85,000. If you did your research and completely considered off the shelf SDKs, your loan mobile app development costs are probably going to decrease.
The cost of developing a loan lending mobile app depends on a number of instances. Although the loan app development company used to make a loan application has a significant impact on the development cost, you should also consider the following elements.
The number of features included in it
App platform
Application architectures
The complexity of the app
App platform
UI/UX
The duration of the app's development
To build both a loan lending mobile app and the back end, from design to real delivery, keep in mind that you will need a full-stack loan lending mobile app developer. The length of time it would take to develop your loan app may vary depending on a lot of flexibility, including where you are in the mobile app development process and the elements you want.
Conclusion
Customers of today, spoiled by the on-demand economy and hampered by constraints connected with the pandemic, yearn for more services that can be examined from the comfort of their homes. For this reason, many lenders are finding it necessary to develop fintech mobile applications, especially a loan app that enables on-demand money lending.
You now possess the most powerful tool in the world with everything we just noticed: details. After visiting this blog, you will be able to make a detailed action plan for your loan lending mobile app development project and learn how to start a loan business online.