Matrimonial website is a one-stop destination for people who are looking for a perfect life partner as per their requirements. Users are must enroll themselves into the matrimony app or website by making an effective user profile and they can start the process of finding a life partner.
To get the specific and exact user profile, while using the filter options or fill their requirements. There will see results as per their preference. People can explore more functions of the applications, if they want.
Table of content
How to build a matrimonial website?
Get readymade matrimony website with demo
Cost of matrimonial website and app development
Conclusion
How to build a matrimonial website?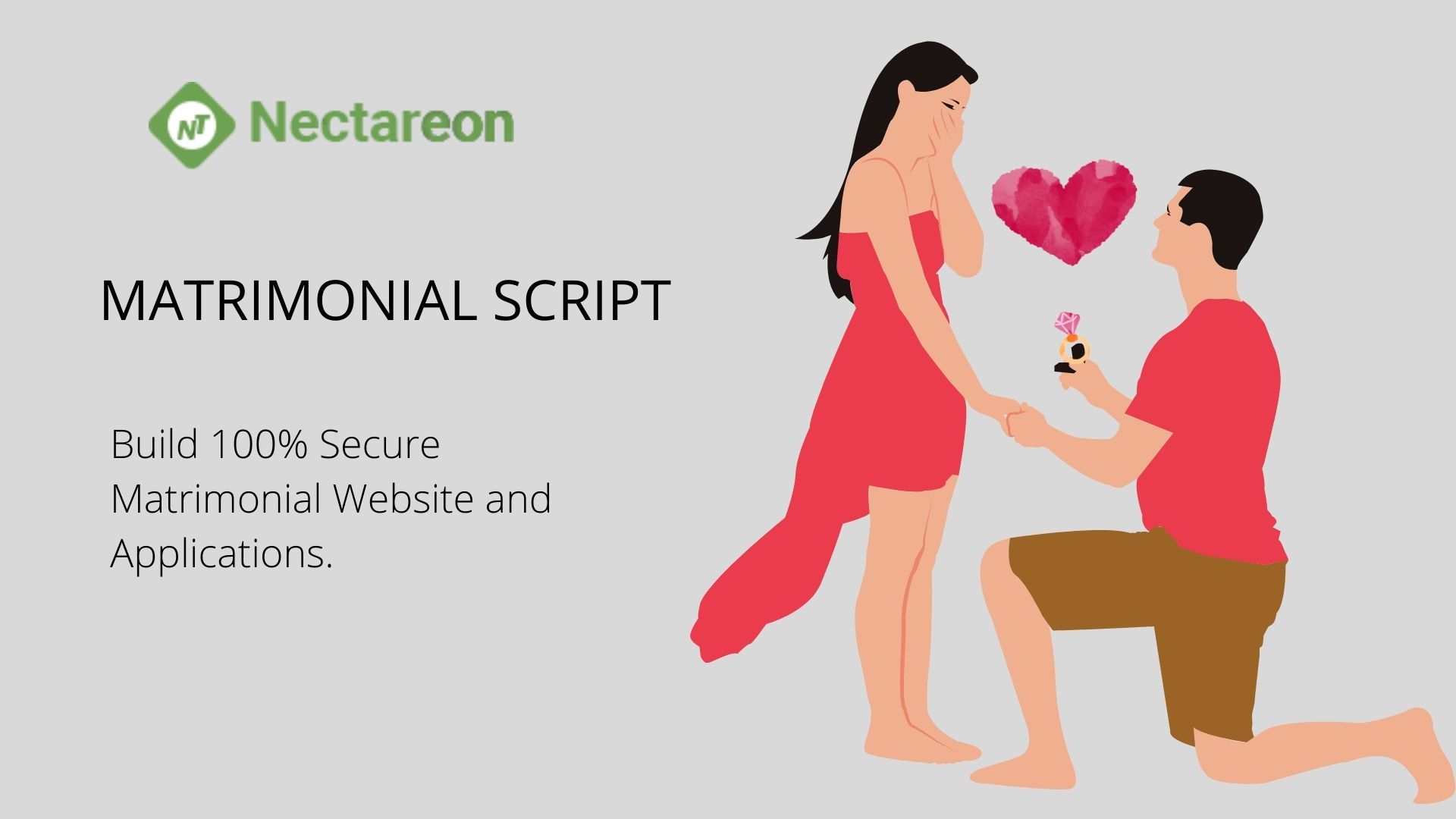 In the digital world more technology is come and go but the wedding is honorable in all, so the matrimonial websites are spined as a primary platform for the marriages.
Matrimonial websites started pursuing as a bridge to join individuals globally on one platform. Using of matrimonial website and apps playing an integral role to people select their life partners according to their preference.
Bharat, Shaadi matrimonial, and lot of matrimonial script and apps have become a remarkable part of society. And matrimonial software development turned this method into more accessible and faster.
This matrimonial website has effortless and advantageous to usage all the people. First a fall you need do register on these sites and mention the criteria that require to be fulfilled by the other parties and matches will start soon floating up. But before you start with your quest, you need to know the benefits of such matrimonial website.
To develop matrimonial website all we need is,
Register a domain name.
Give web hosting.
Install the wordpress platform.
Design website templates.
Develop the plugins.
Promote your website.
Get readymade matrimony website with demo
Current days are changed and people are using matrimonial apps and website to search for their life partner rather than applying old ways. At first, people didn't believe in this concept, but nowadays there is a huge demand for these matrimonial mobile apps.
The maximum of entrepreneurs can concentrate the matrimonial business on nowadays. Nectareon offer the best matrimonial script for matchmaking business, get free demo on our websites to decide your business plans. We have readymade matrimonial script with advanced features templates to select you required one to launch your business instantly and satisfy your business requirements as well as your customers.
Cost of matrimonial website or app development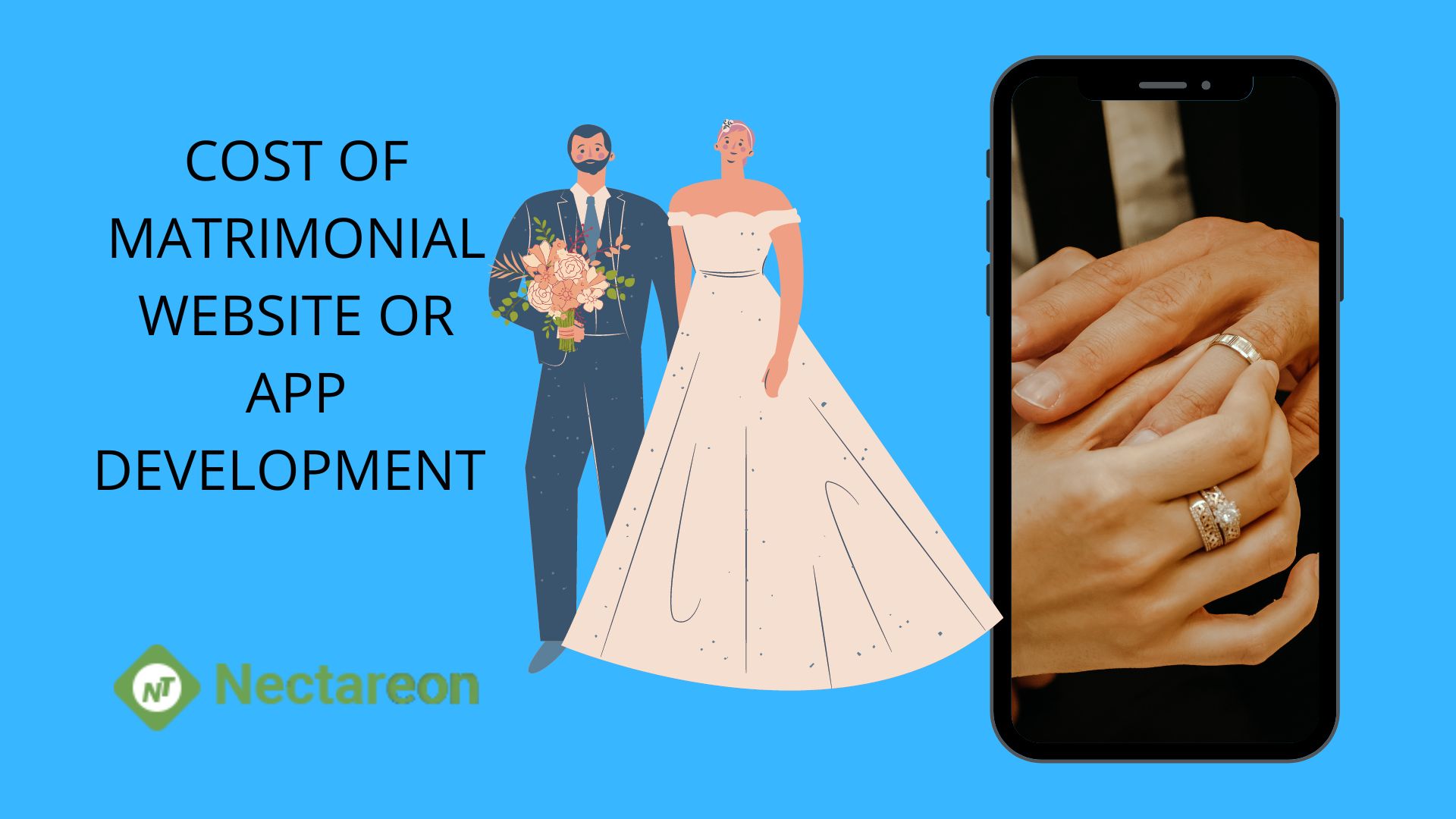 When it comes to considering the development cost of a matrimonial website/app, there are a few factors that can decide the final amount. Some of the factors are,
Look and feel
Looks of matrimonial website is more important for the user attractions, as we are talking about the development of matrimony website, make sure it looks good and your users can connect with it easily. Since the user of your website is quit extensive, you need to build a matrimonial app that is intuitive, impressive and engaging the users. Thus the matrimony website/app design is something that would build customer engagement and loyalty.
Functions and functionalities
When you enter the online market with an interesting matrimonial website is landed with functions and features you are surely getting a great audience visit. If you want some advanced features you can cut down your budget and come up with a smart budget.
The platforms for matrimony app
When you decide for your matrimony business to go to a third-party team for matrimonial website development, all you need to do is hire flutter app development experts who can display to you a mobile application that can work on different platforms.
Technology stack
The crucial factors that determine the cost of development of matrimonial mobile app is the technology stack we would put to use. Those factors are,
Selecting the platforms: Android, iOS or Web
Database: Cassandra, MongoDB, Postgres, Hbase, MailChimp Integration
Push notification: Twilio, Push.io
Cloud environment: AWS, Google, Azure
Backend: PHP, MySQL, Javascript
Realtime analytics: BigData, Cisco, IBM, Hadoop, Apache Flink, Spark
SMS, Voice and Phone verification: Nexmo, Twilio
Payments: Netbanking, PayPal, Stripe, eWallets and Cards
These are a few things that determine how much matrimonial website development costs.
We can estate that the cost to develop a matrimonial website/app would be around $15000 to $20000. In case you decide to integrate more advanced feature, you have to push your matrimonial website/mobile app development budget.
Conclusion
After this, more and more businesses are going online platforms and since marriage has always been a top priority in our country, one should look to invest in developing a matrimonial website or mobile app at this time.